Back from MIA
Ok, I'm back for awhile now. For some unknown reason, my Hello photo sharing programme refuse to work again. I'm really getting damn pissed with it. No matter what I do, it just won't start working. That explains my MIA. No photos means it's boring to blog. No choice, I have to use photobucket again. Hope the massive pictures will load quick enough to view. Will be back with more tomorrow after school...
For now, enjoy the pictures I took on National Day
I wash my car on National Day morning, but this is what i saw when i came down to head for National Stadium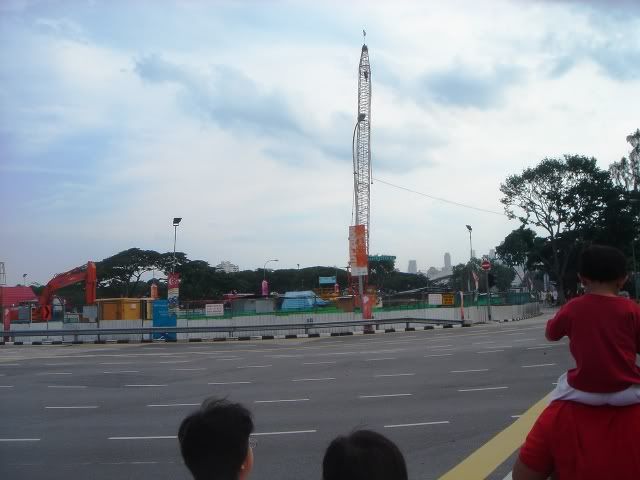 Heading towards the stadium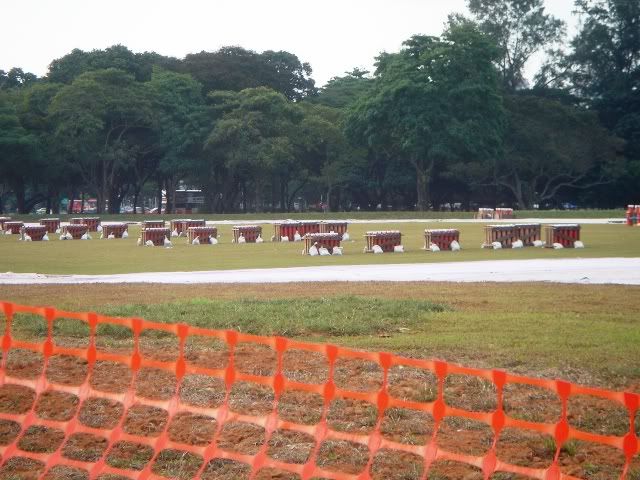 These are the un-fired fireworks outside the stadium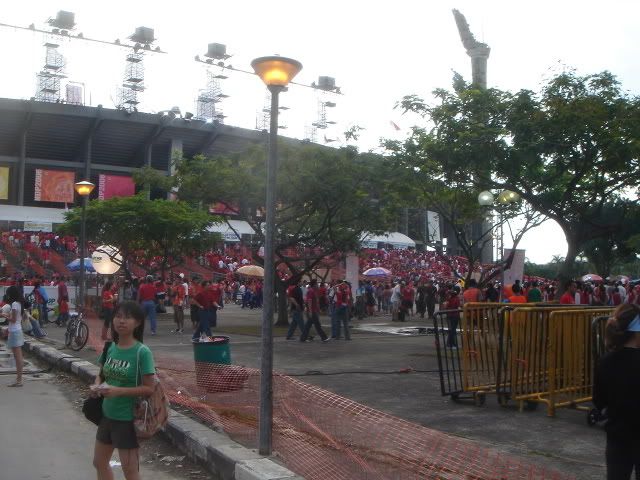 Crowded..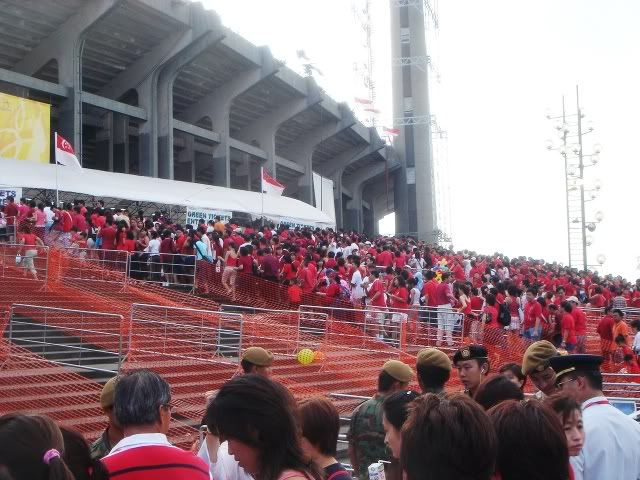 RED everywhere!!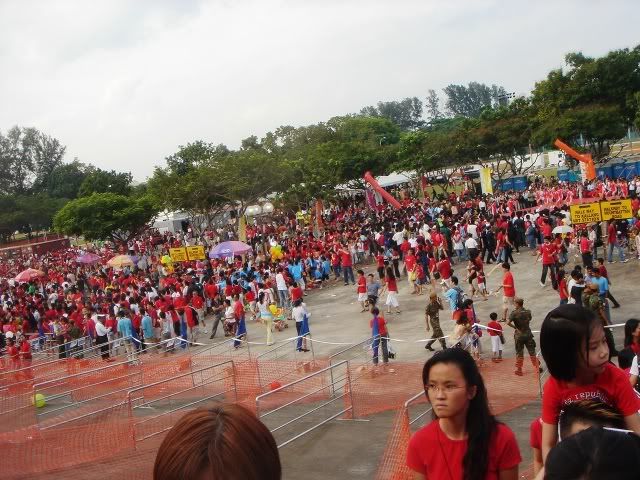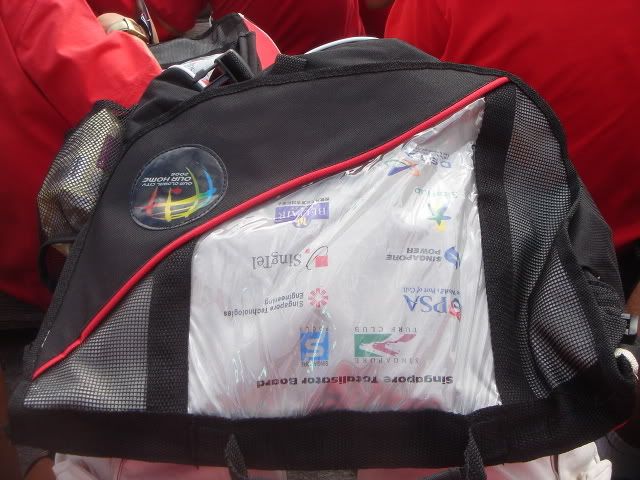 The goodie bag.....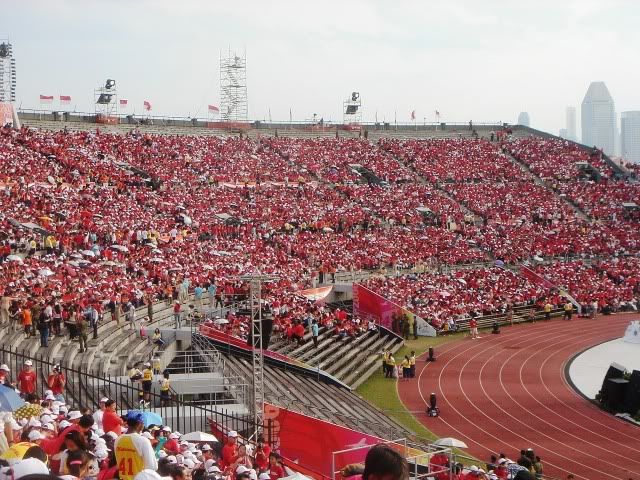 In the stadium, still not full...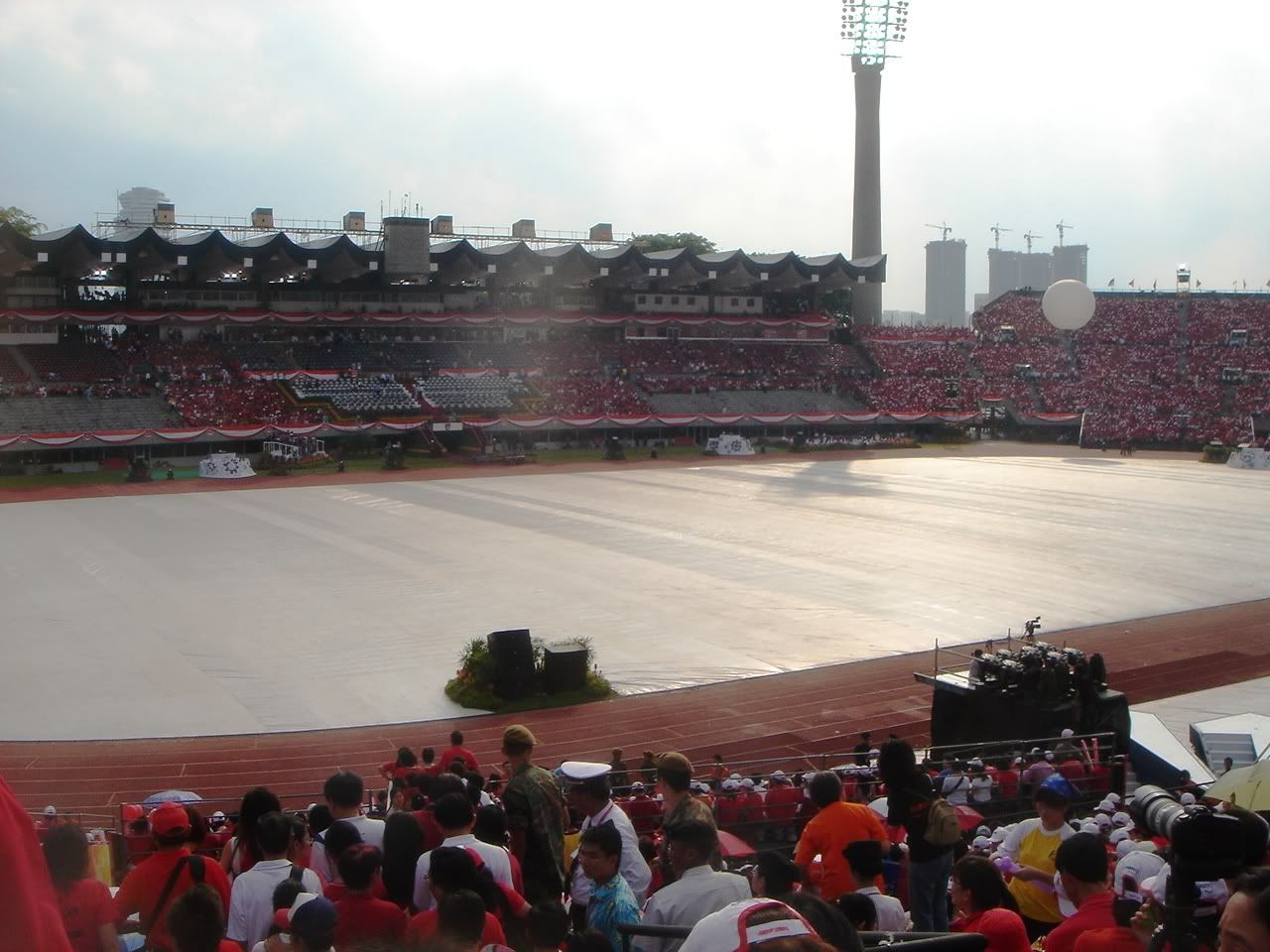 The "field"
My less than perfect flag tattoo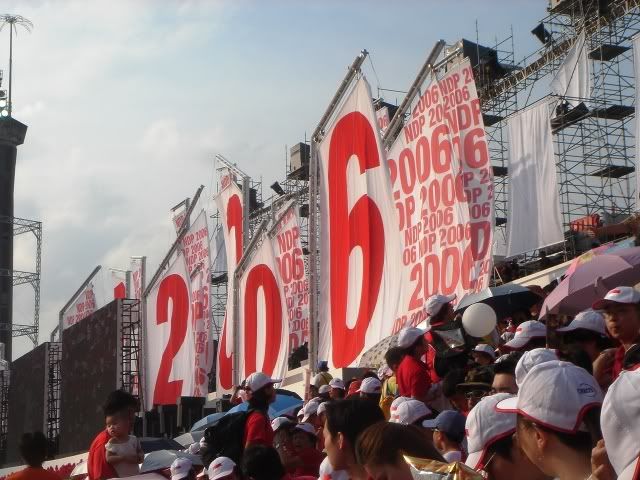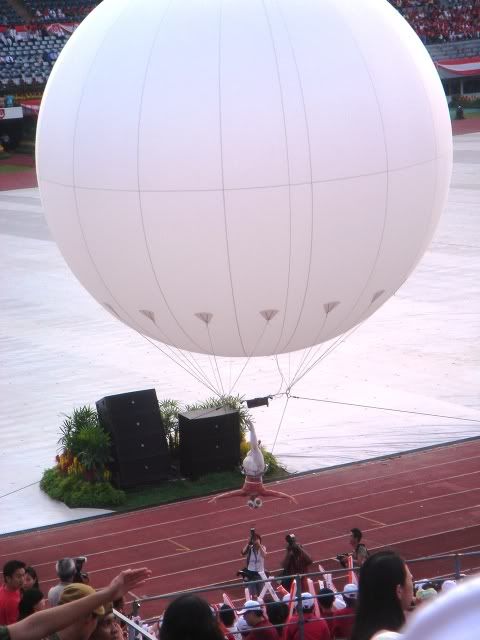 A performer to wow the crowd before the actual thing starts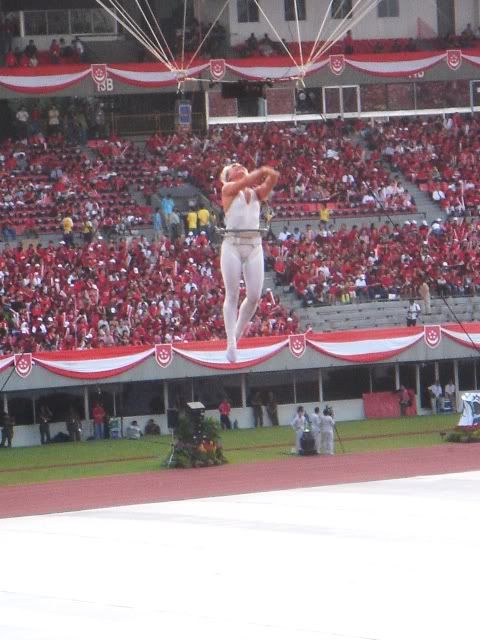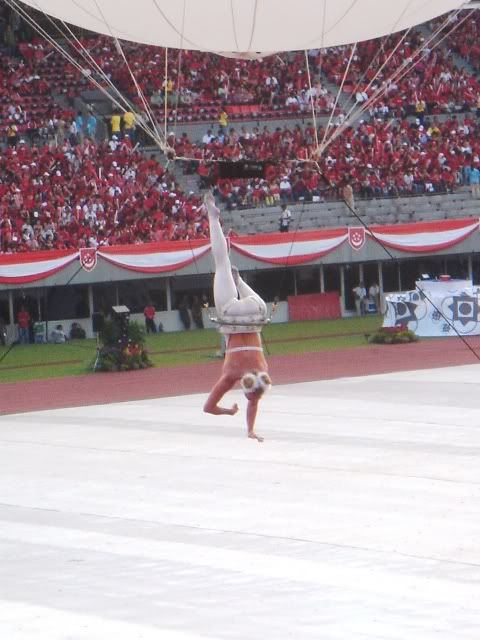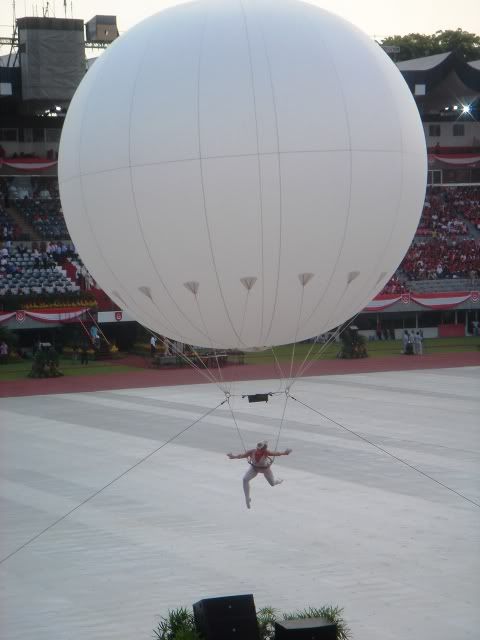 Ok, the stadium is starting to get full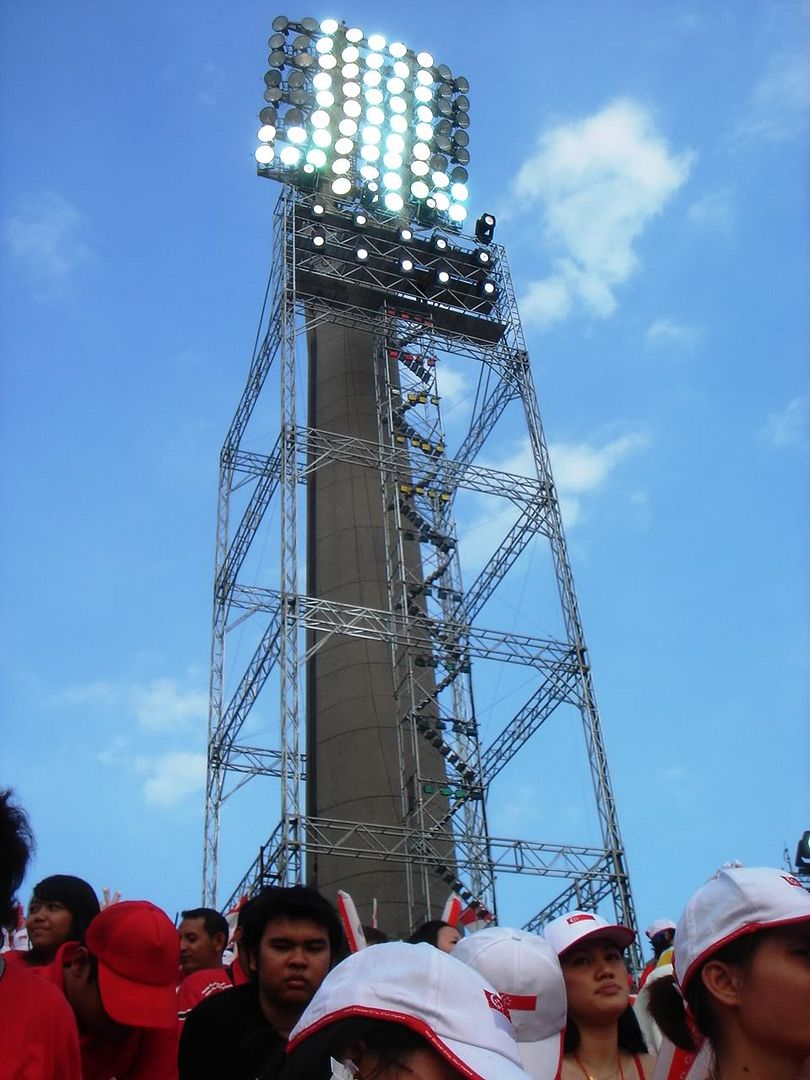 The lamp tower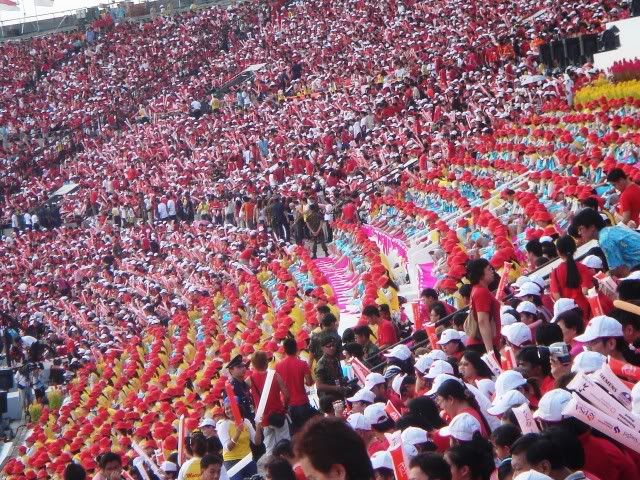 The choir
Soldiers from the Guards unit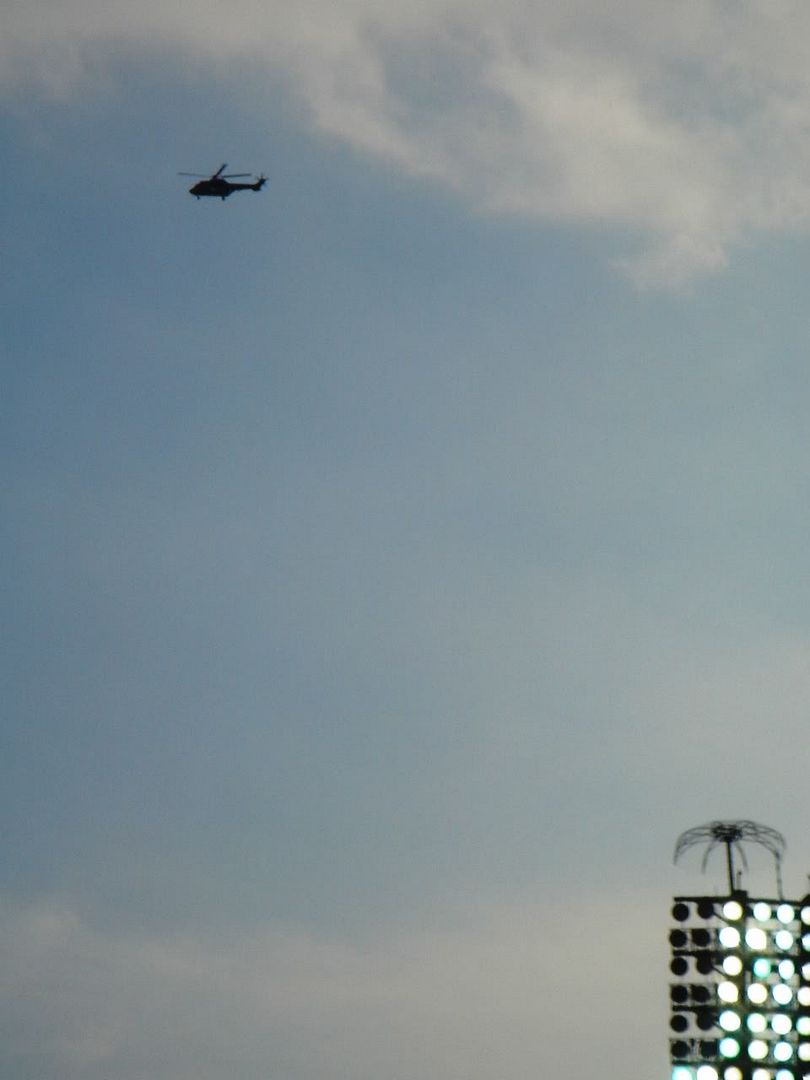 A chopper hovering at the top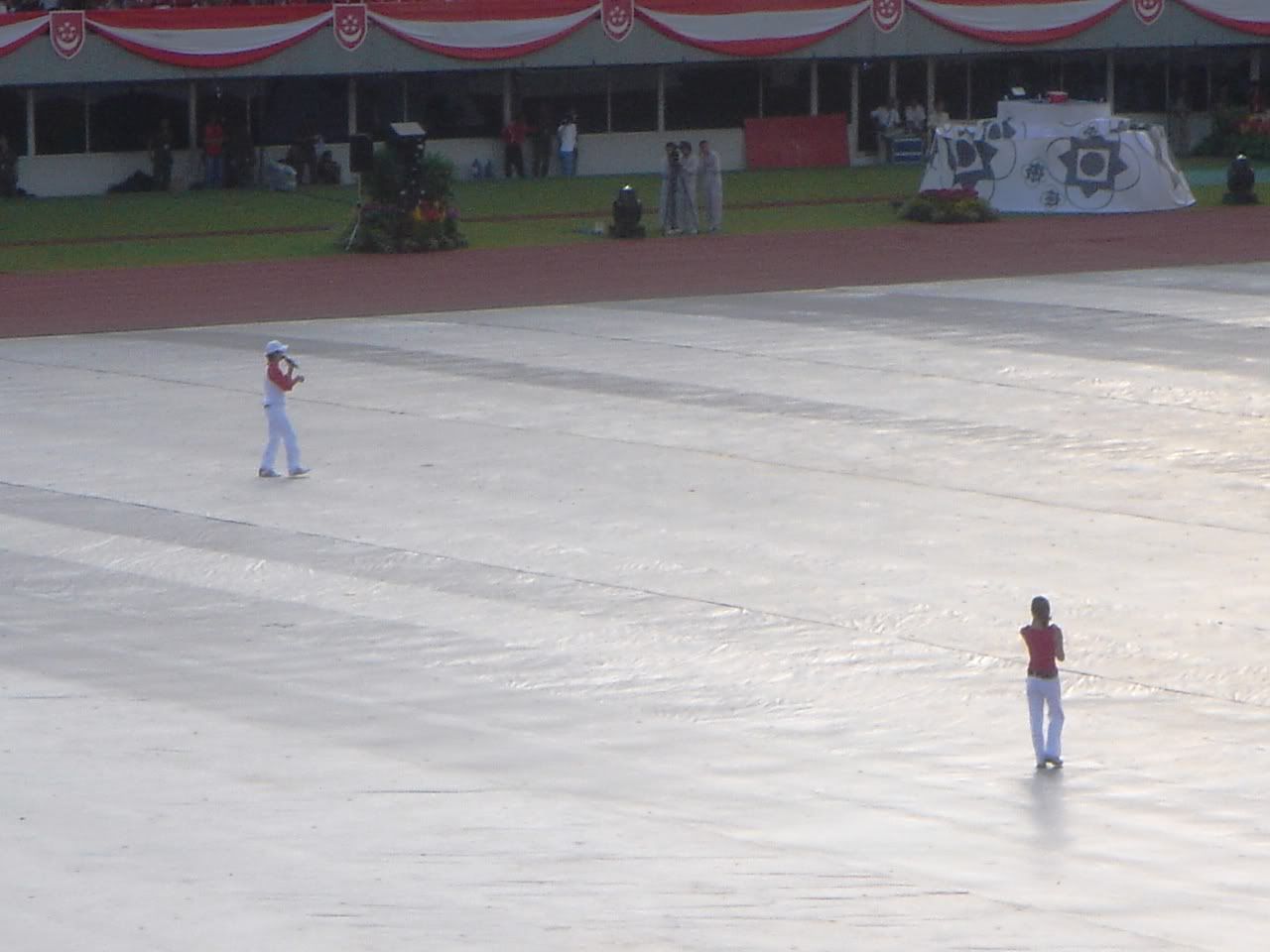 The emcees are out. Top is Gurmit n bottom is Michelle Chia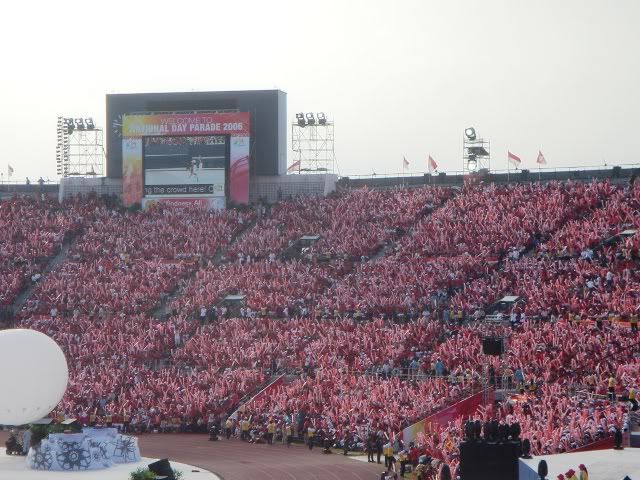 Everyone in the stadium using the clap sticks to make LOTS of noise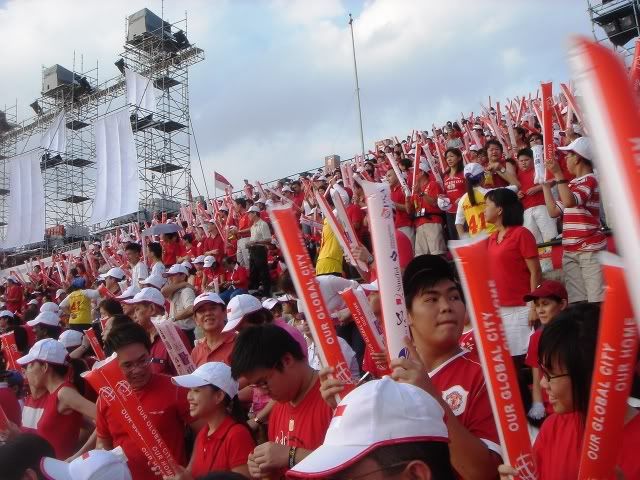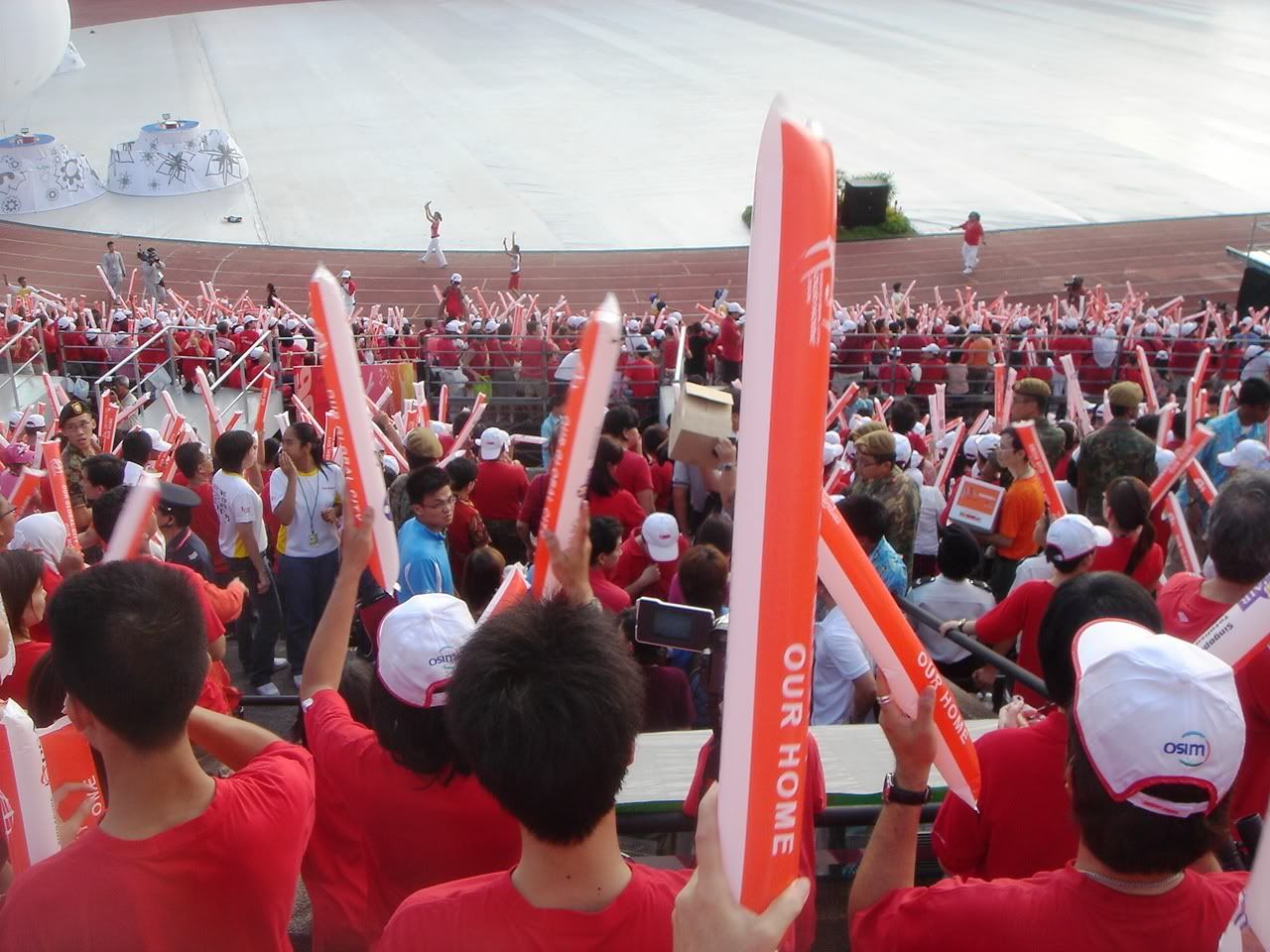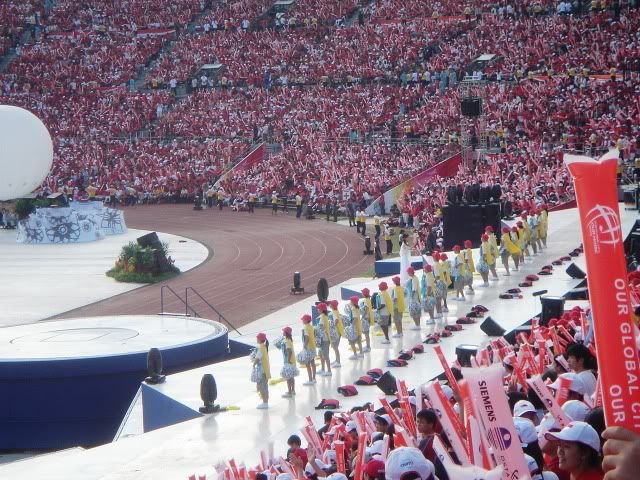 Dancers on stage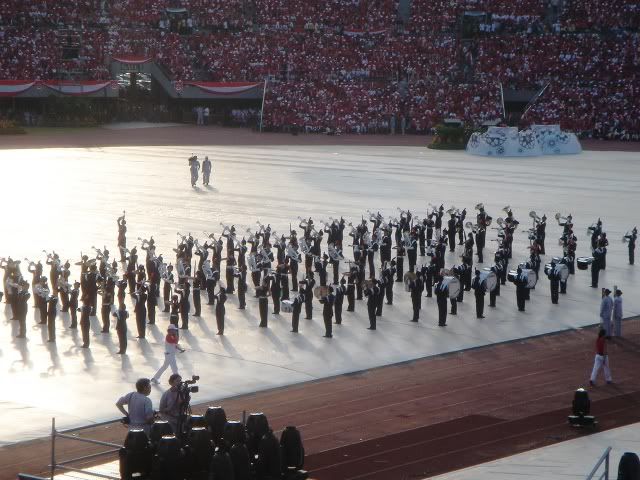 The band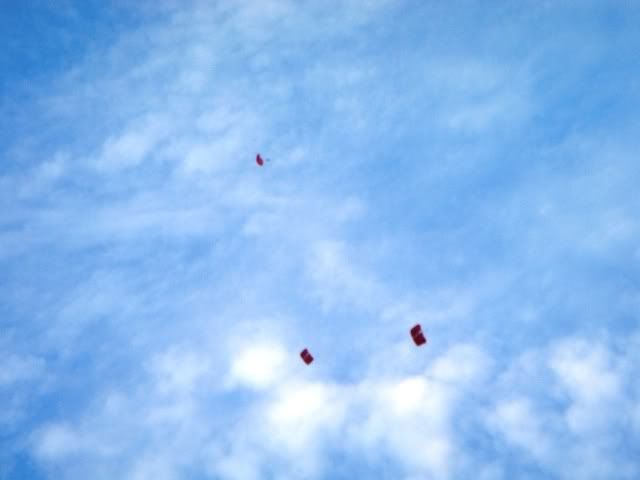 Parachuters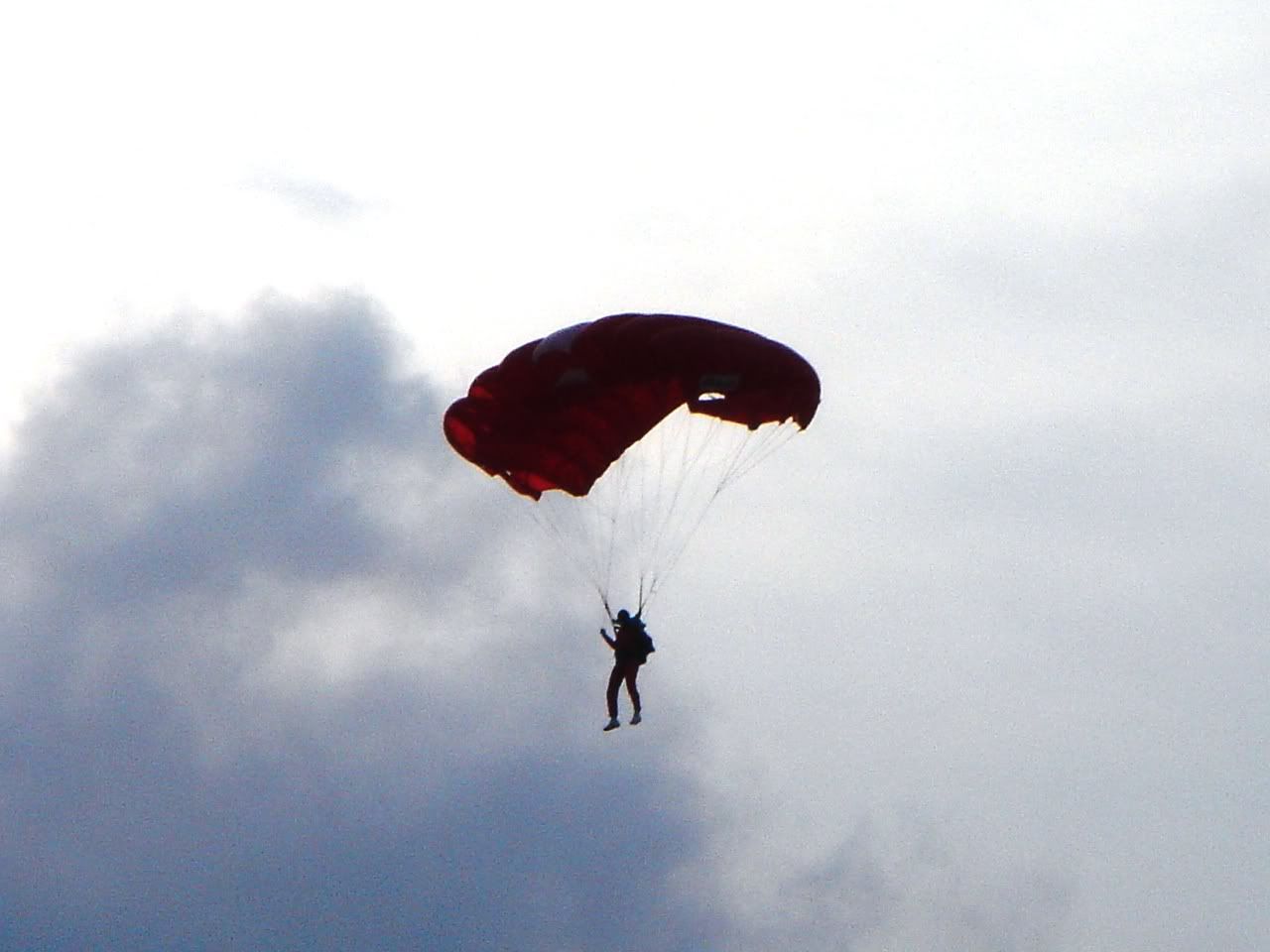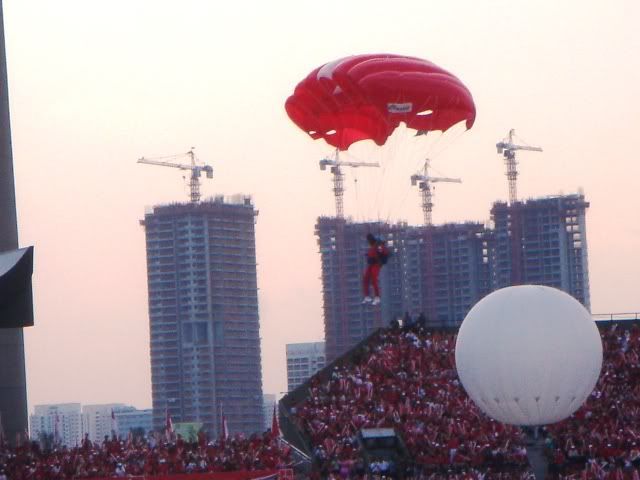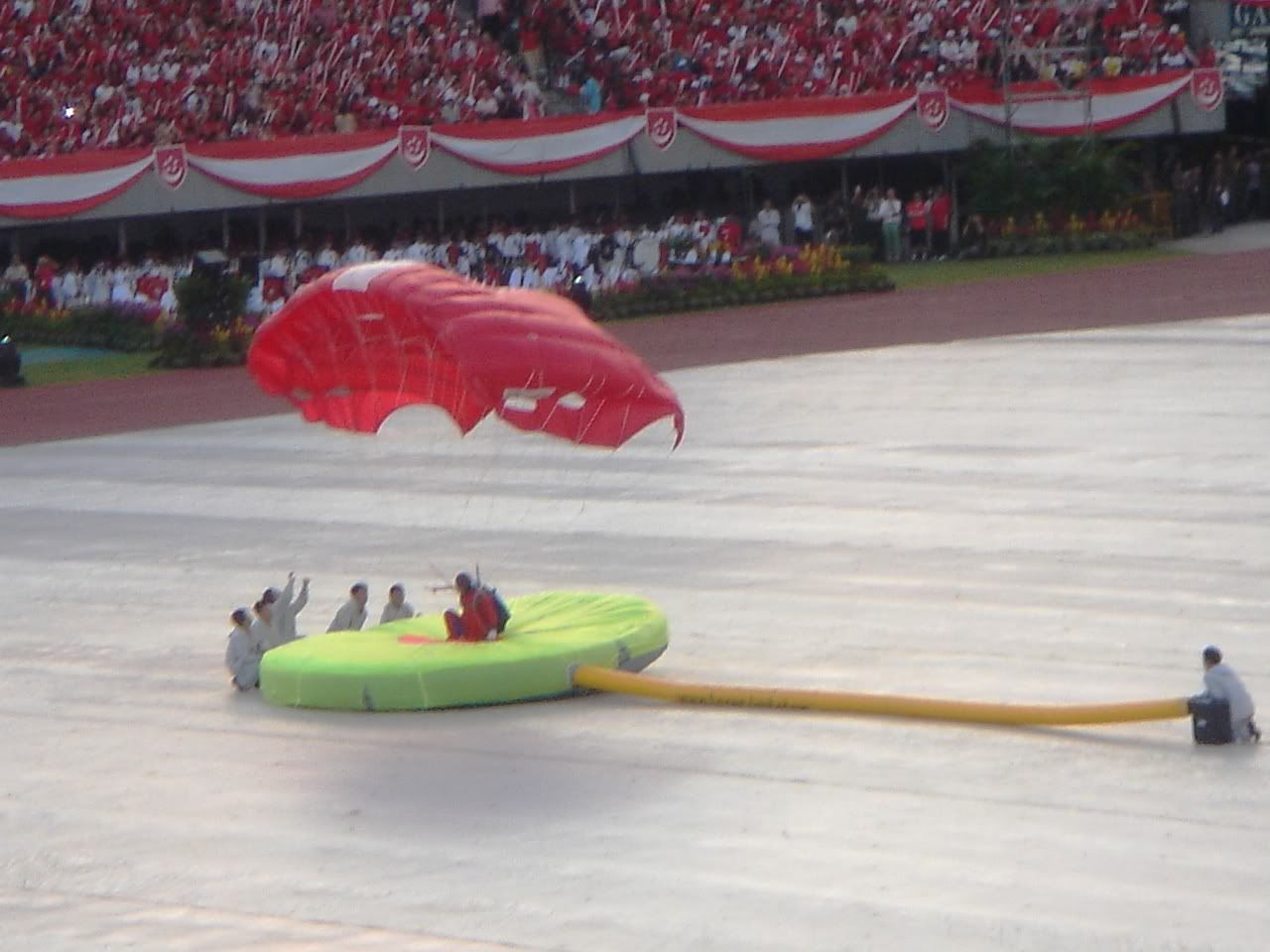 ON TARGET!!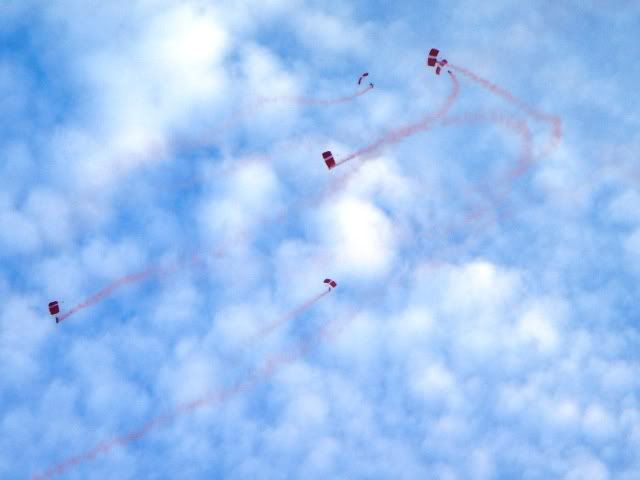 The rest followed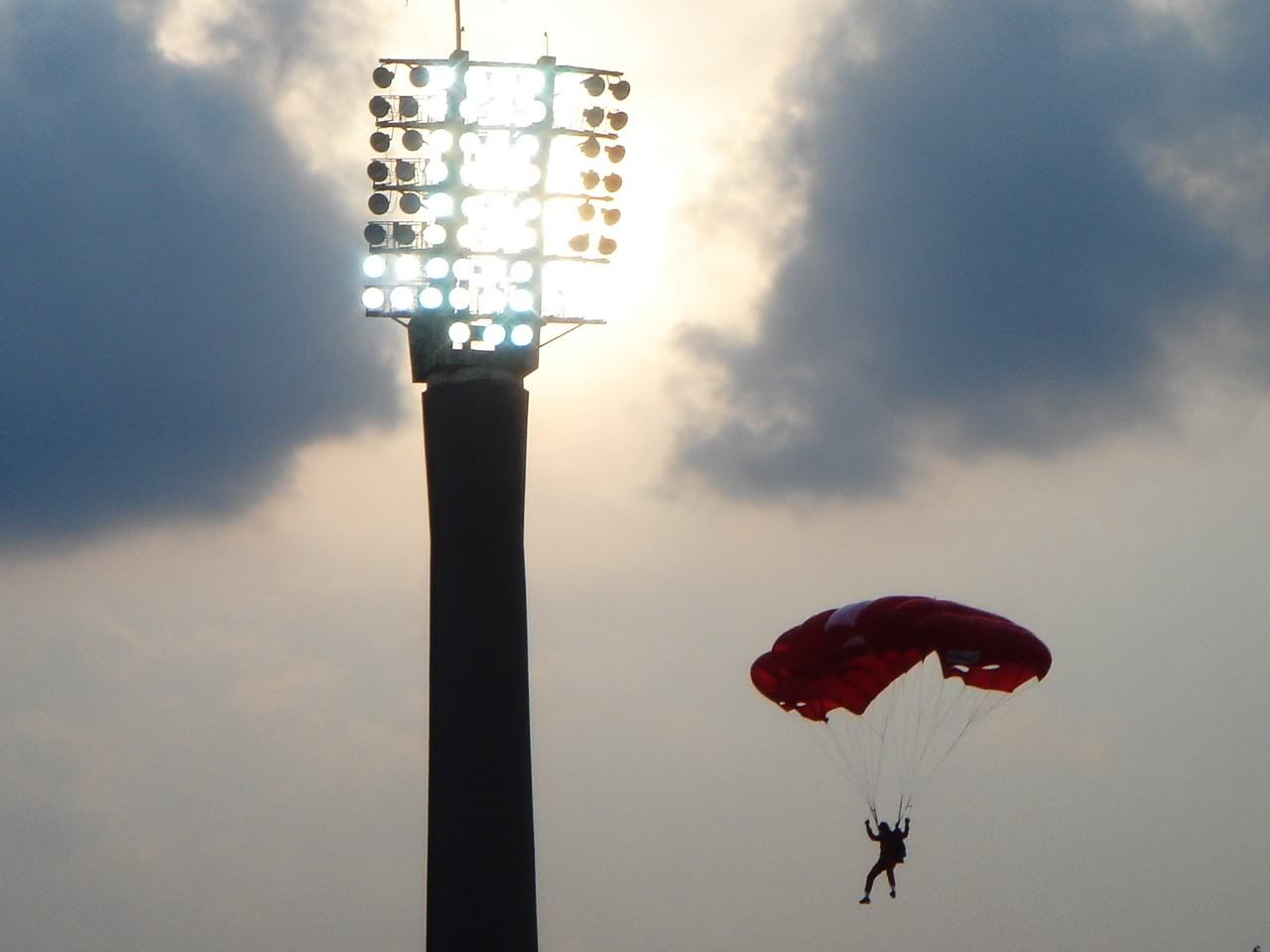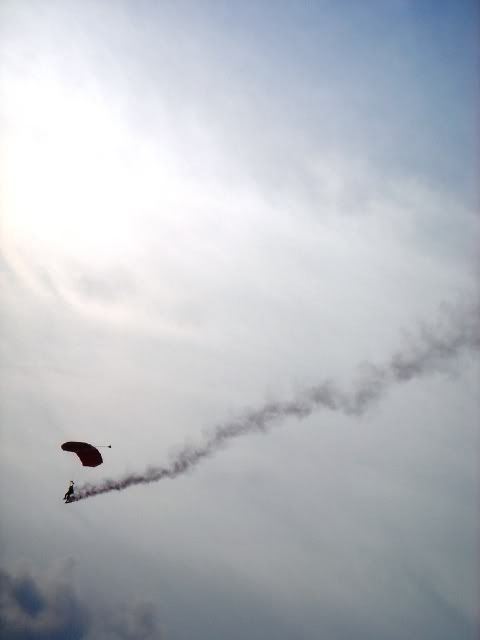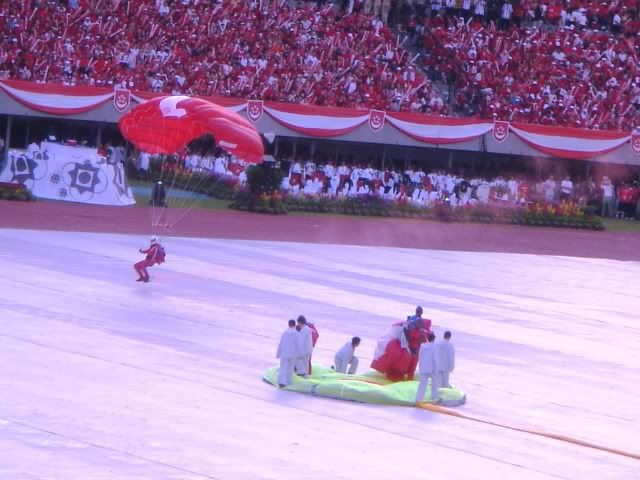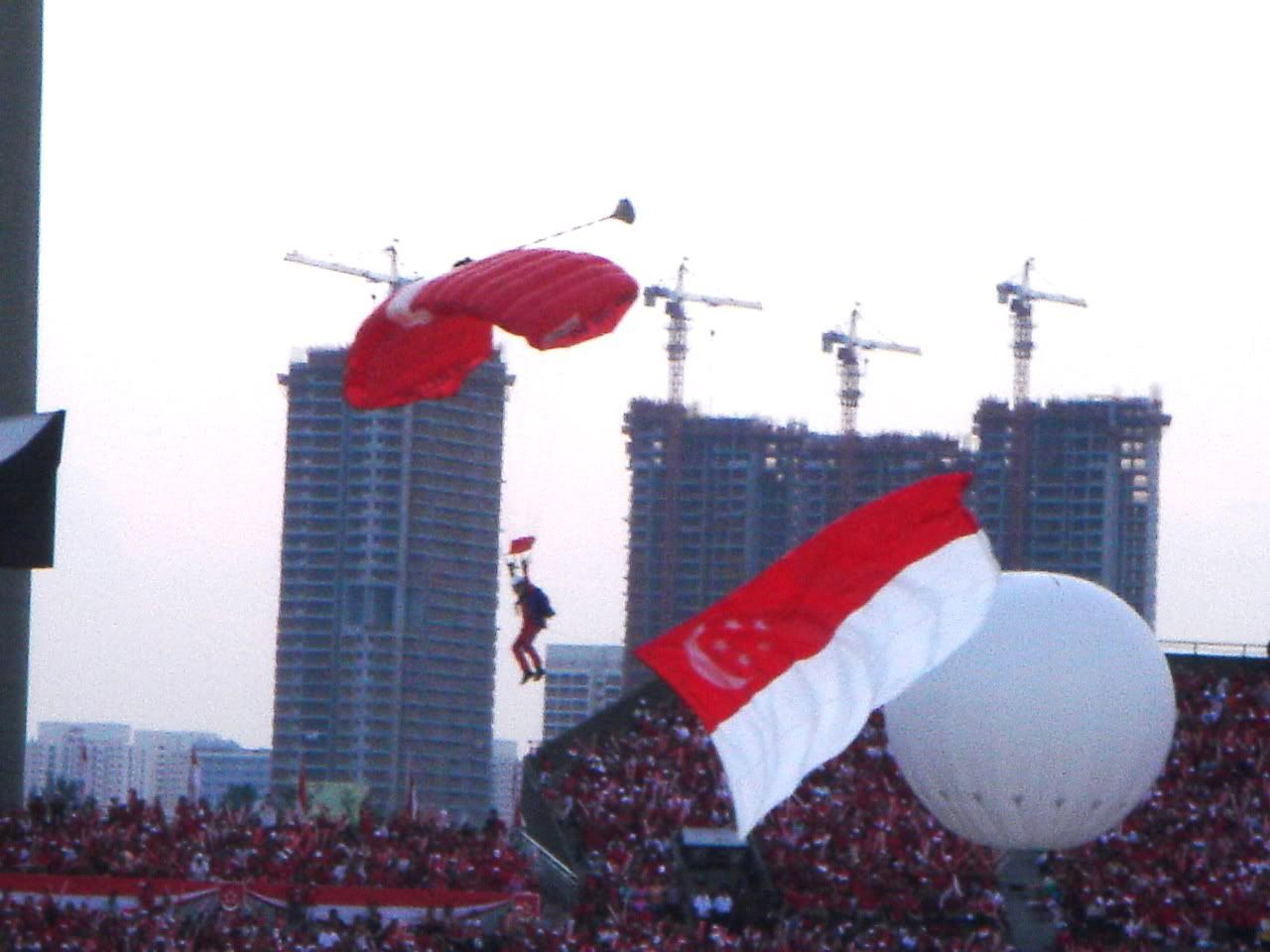 With the huge Singapore flag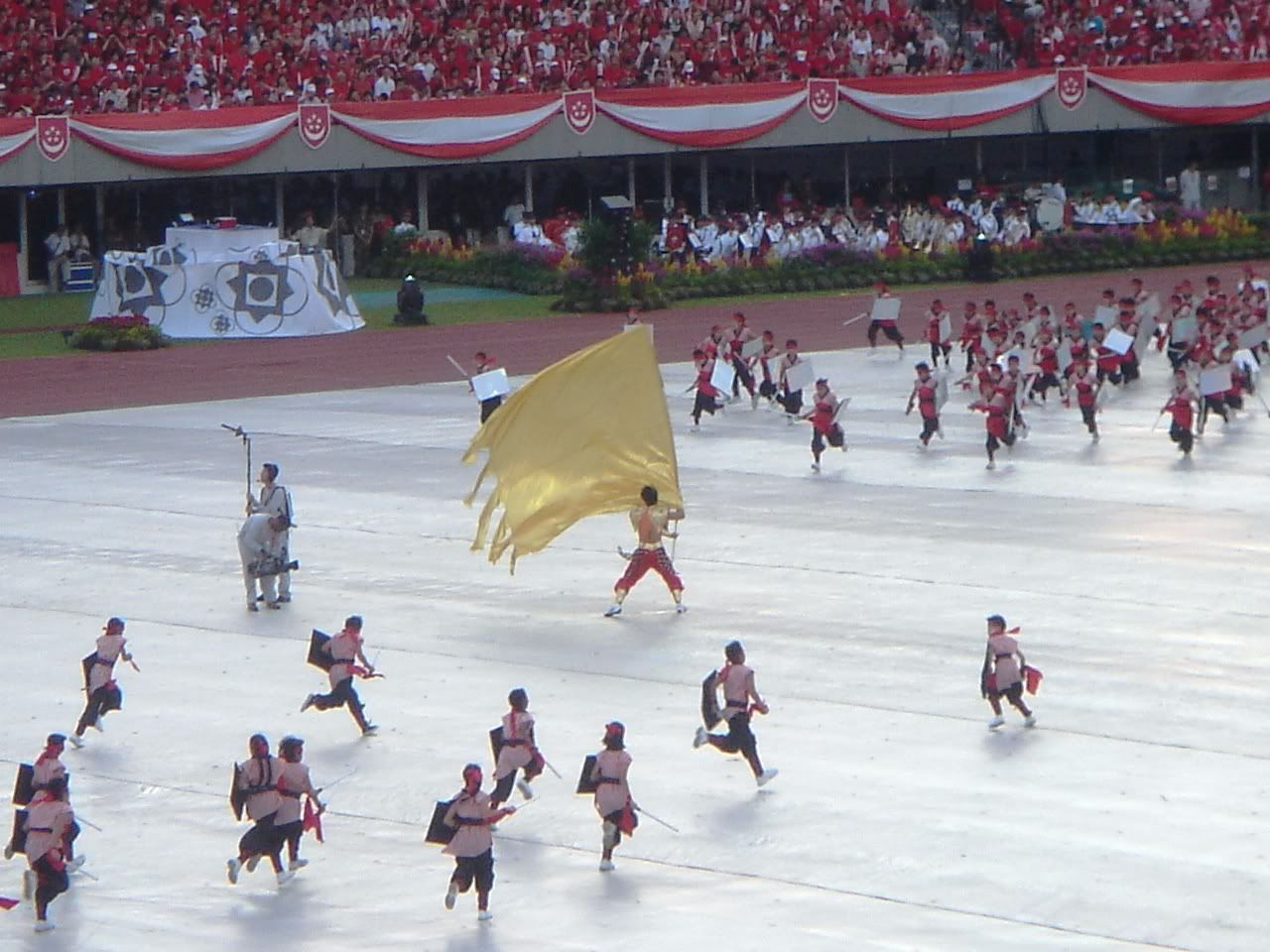 The guy holding the golen flag is mediacorp artiste Vincent Ng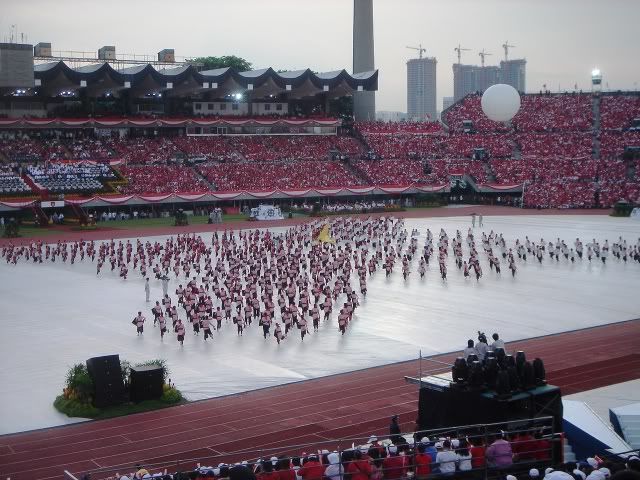 Formation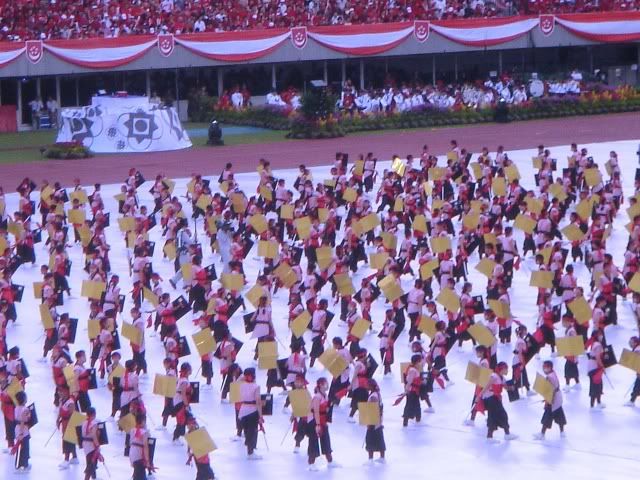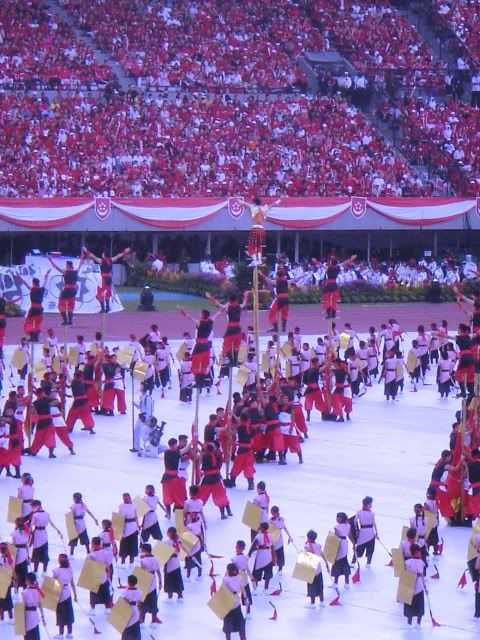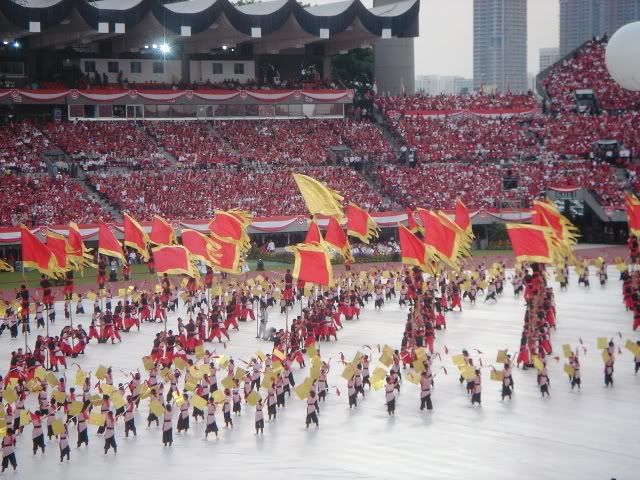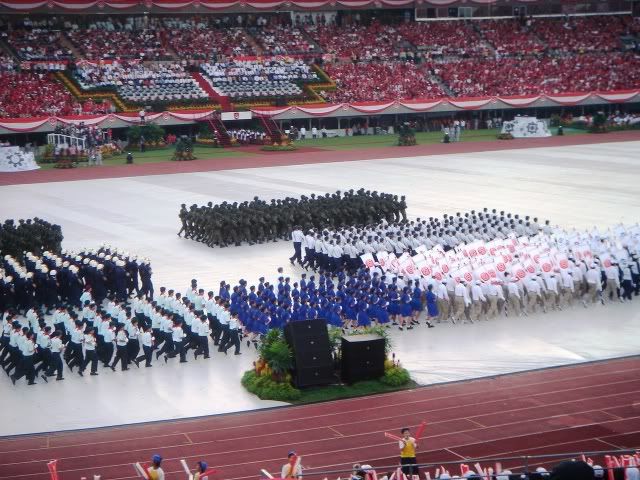 Contingent march in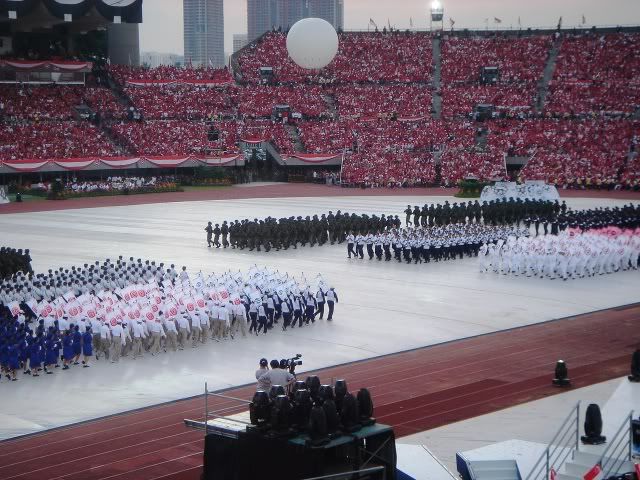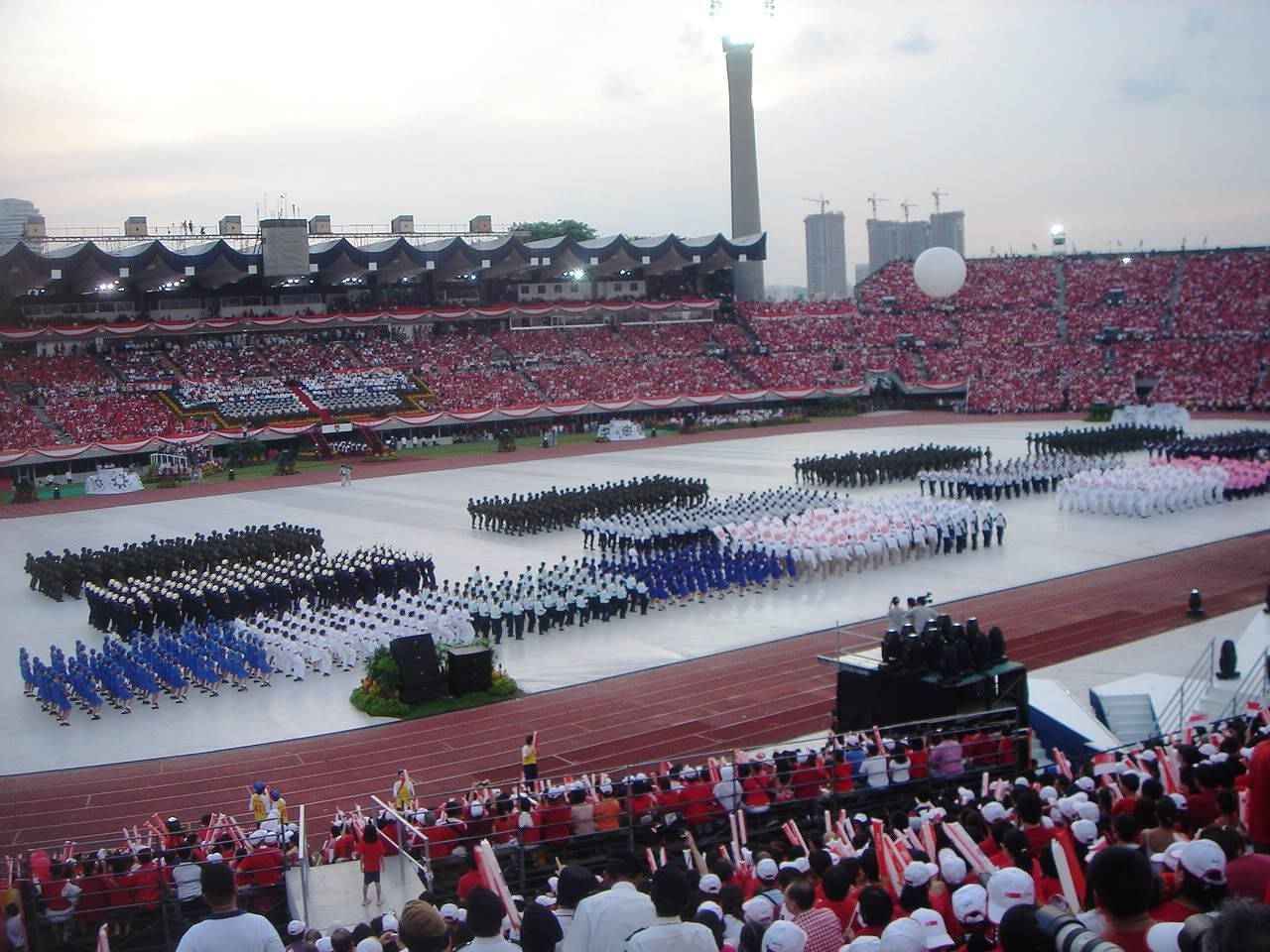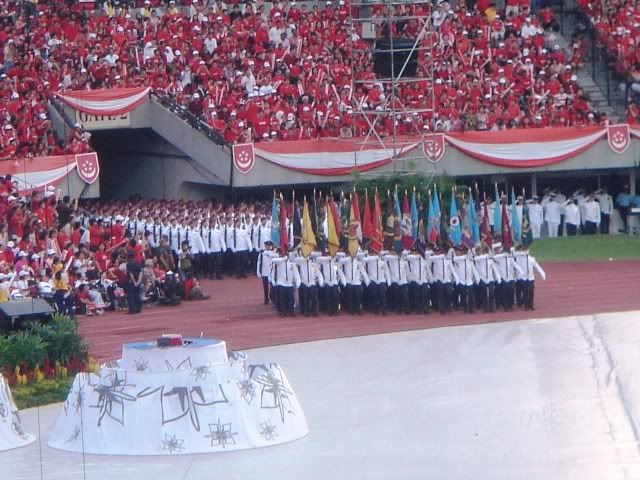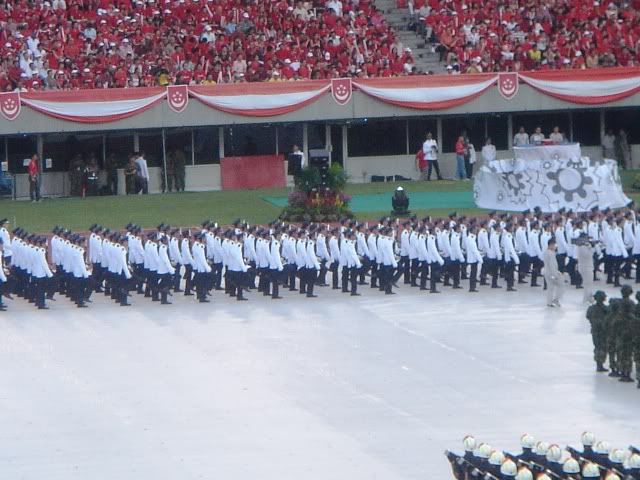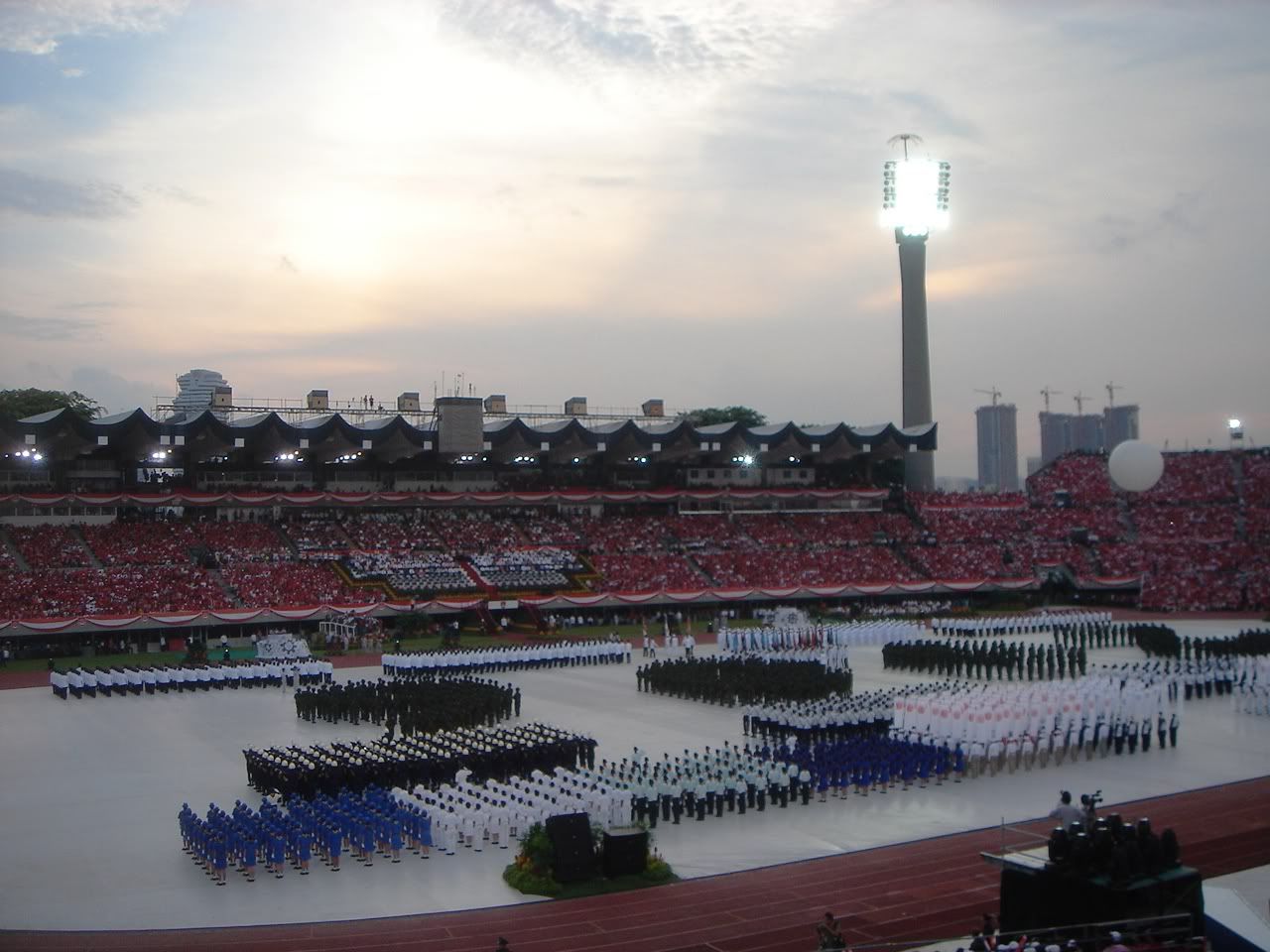 "2006" formation by the SAF Army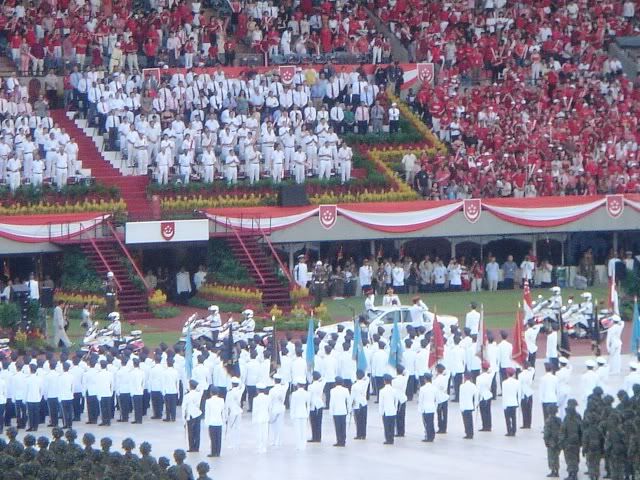 Here comes the Prime Minister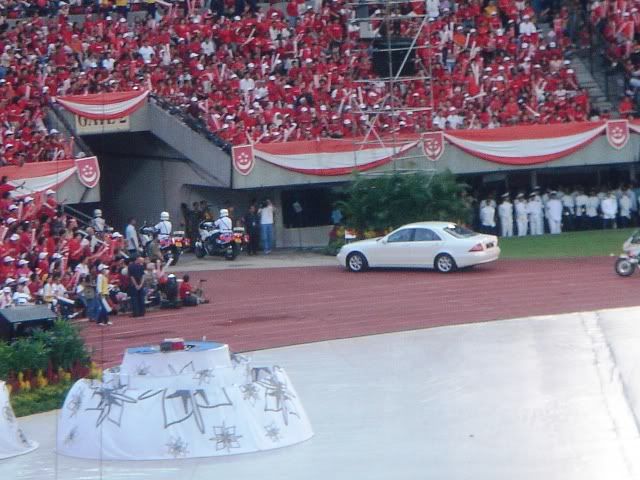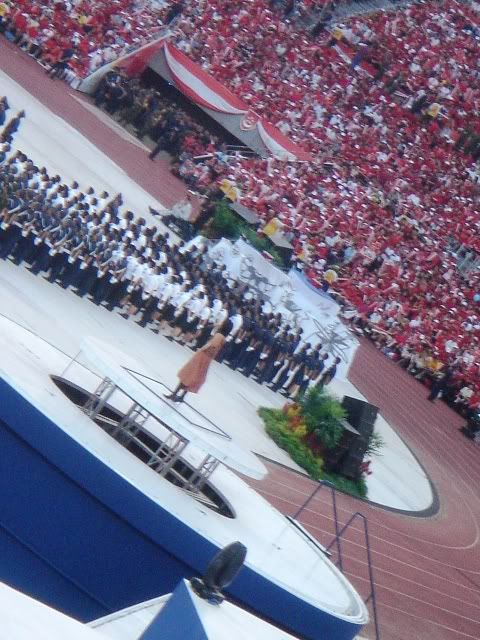 Kaira Gong on stage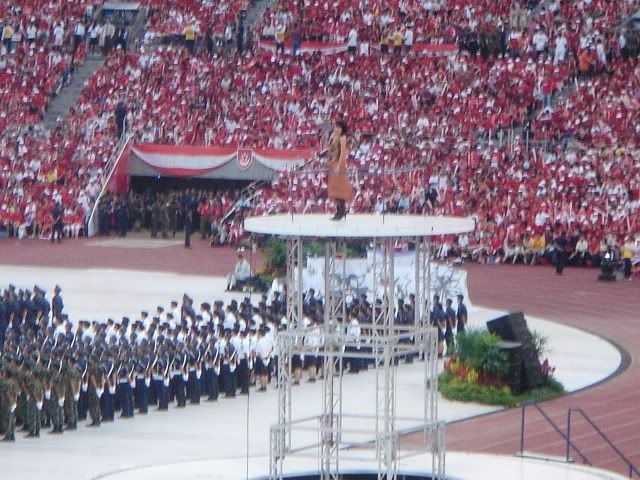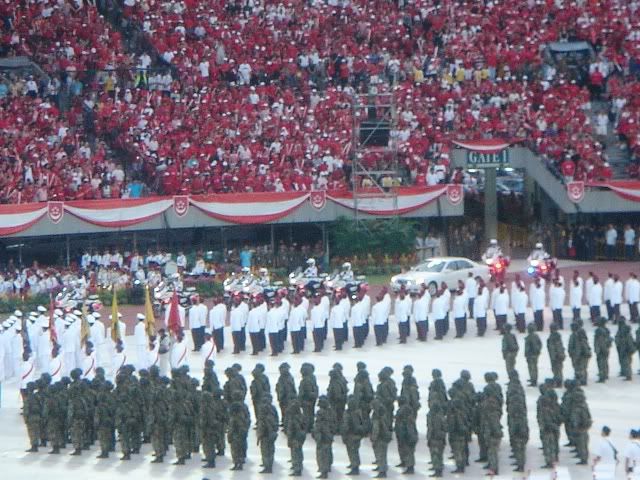 Here comes Mr President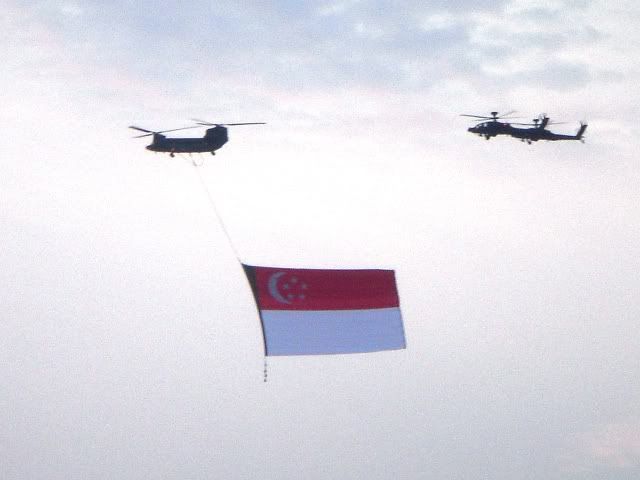 Singing National Anthem, the flag was flown across the stadium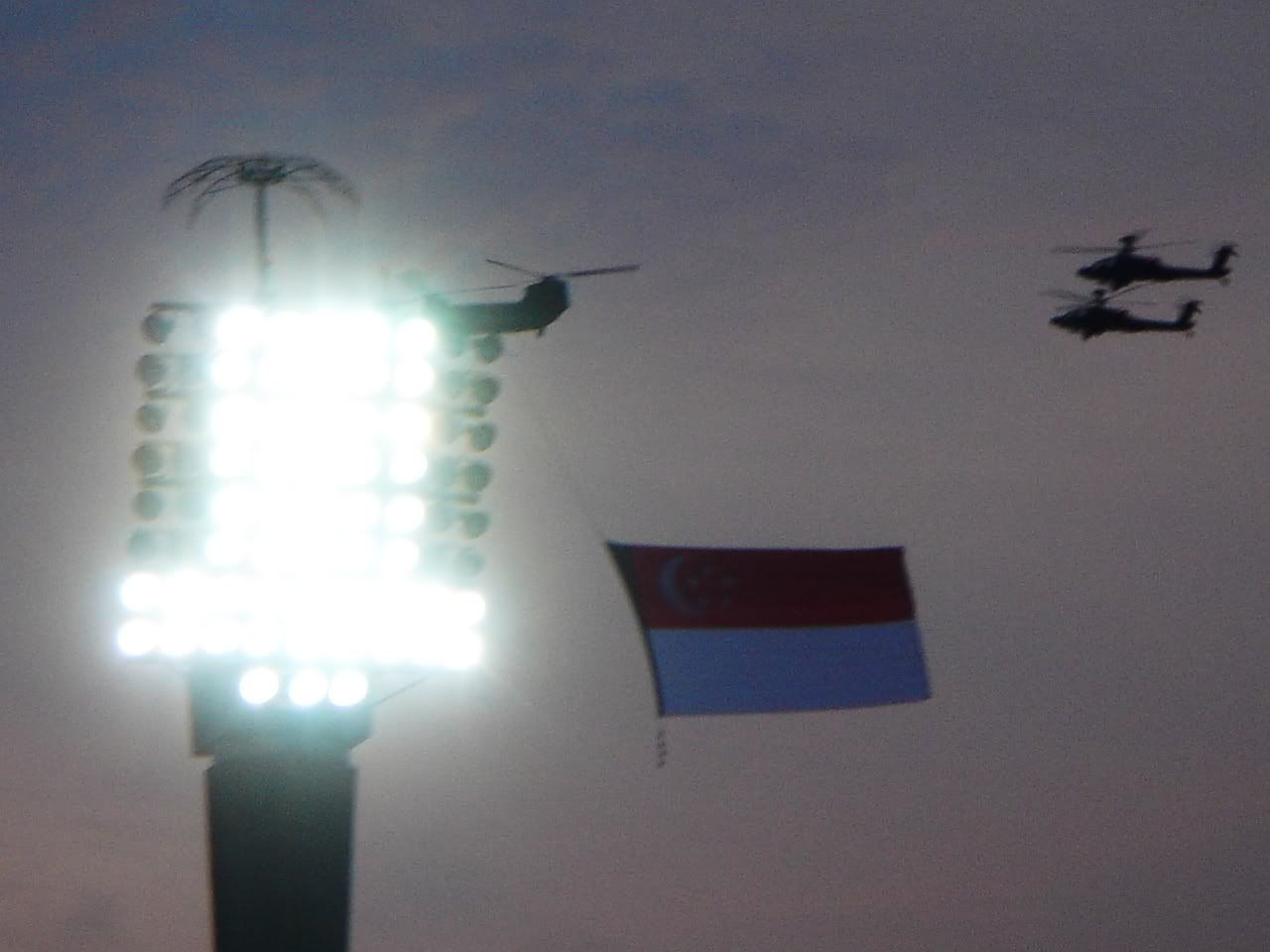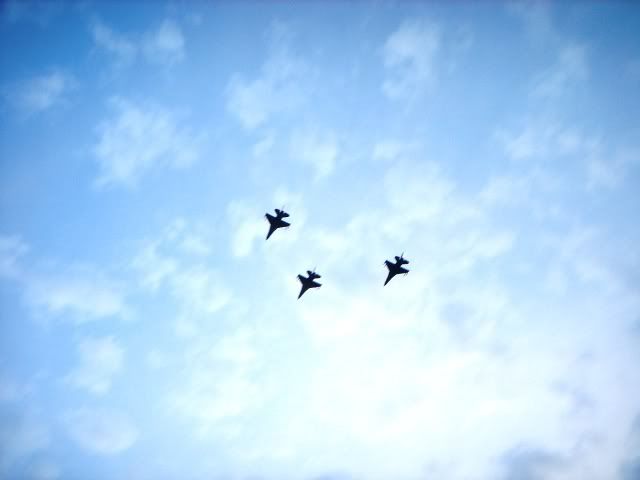 3 F16s
The sun was setting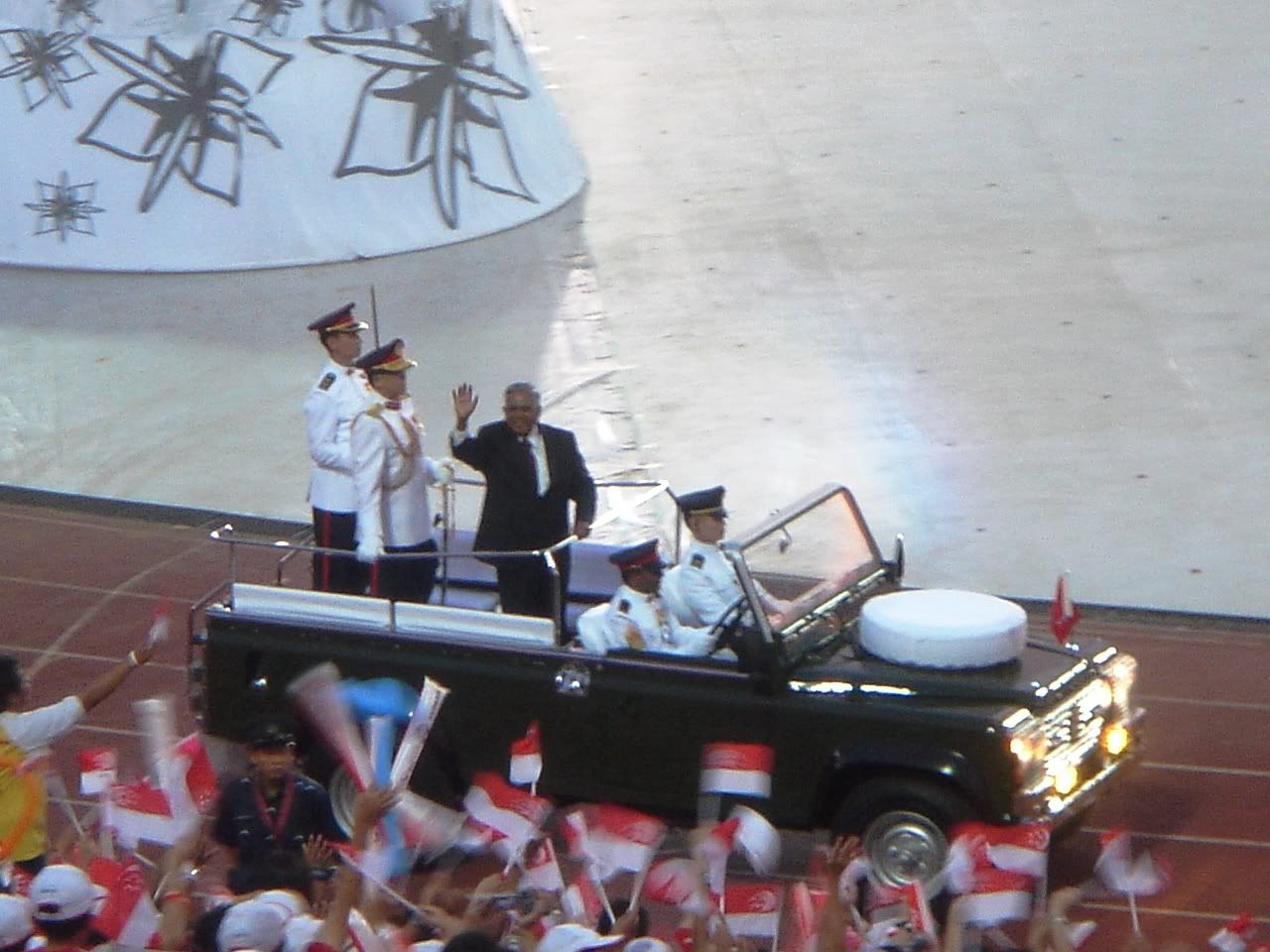 The President waving to the crowd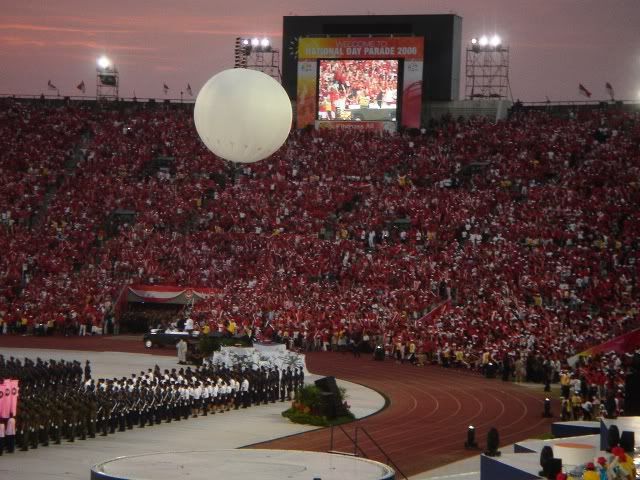 The new weapon of the RSAF, the Apache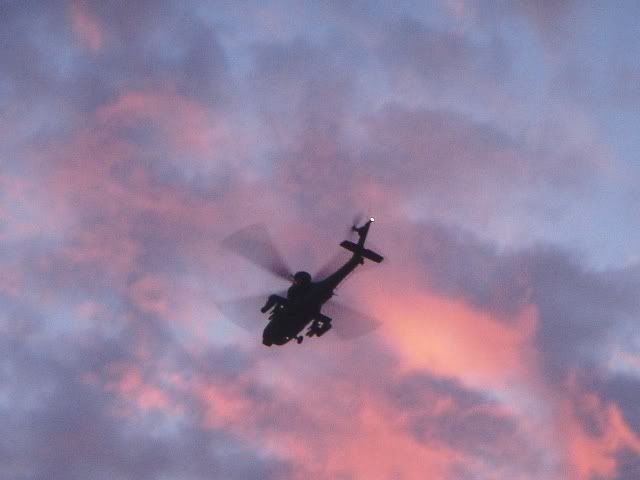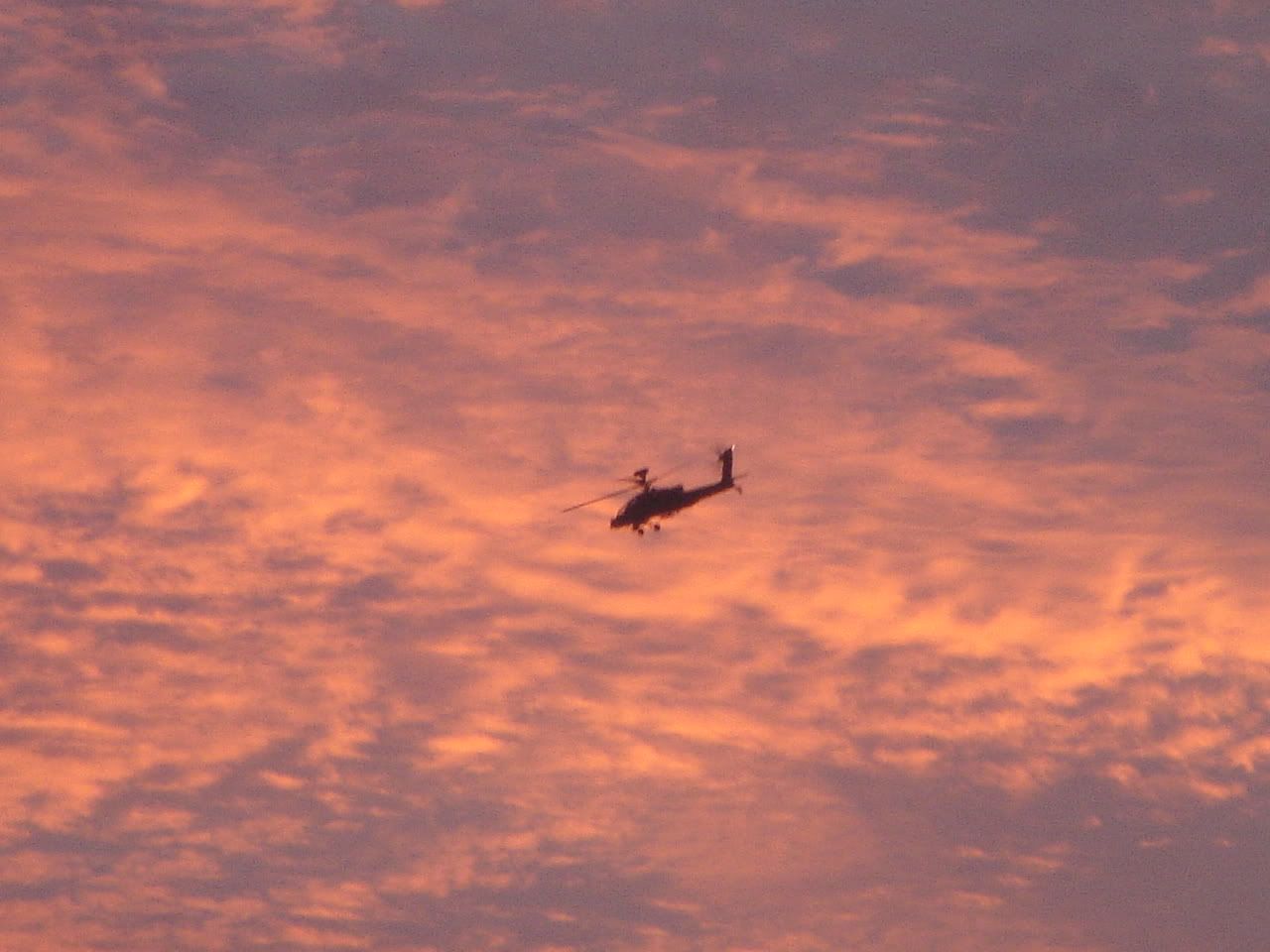 Flying into the sunset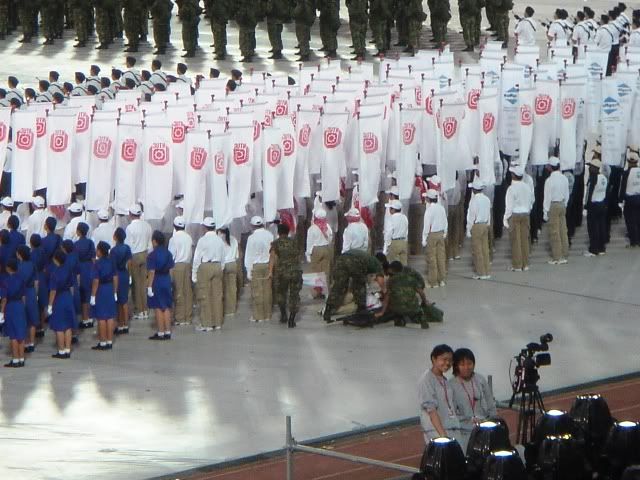 Someone in the contingent fainted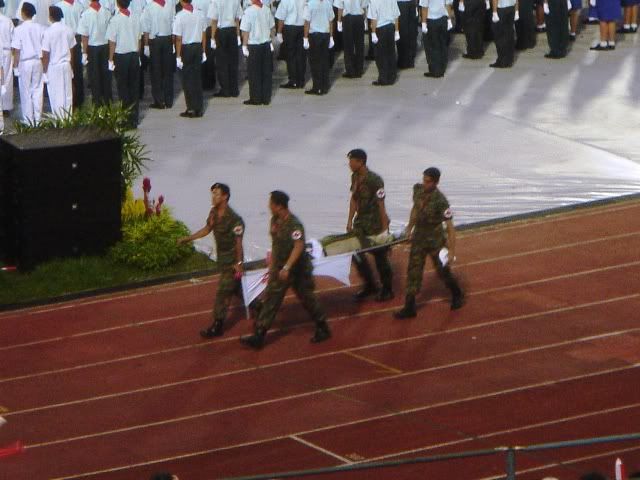 The medics carried her off
The march past for the President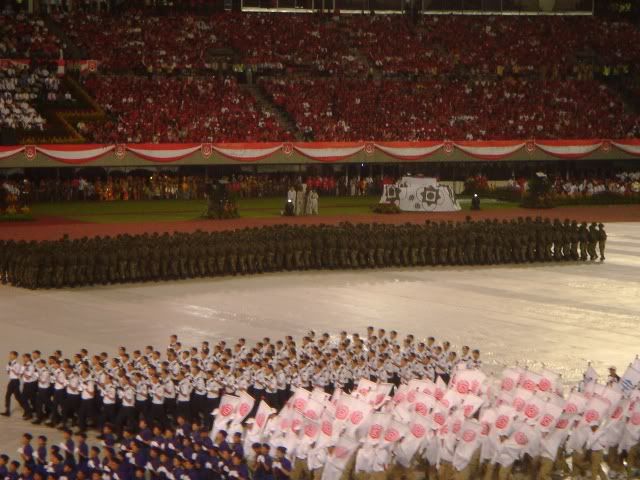 The whole Army contingent combined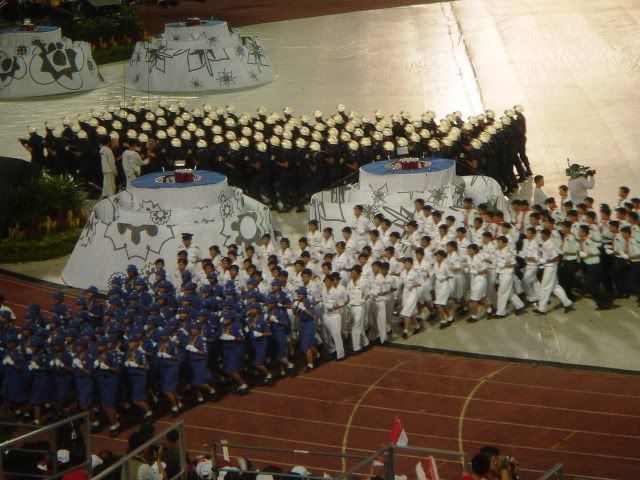 Marching off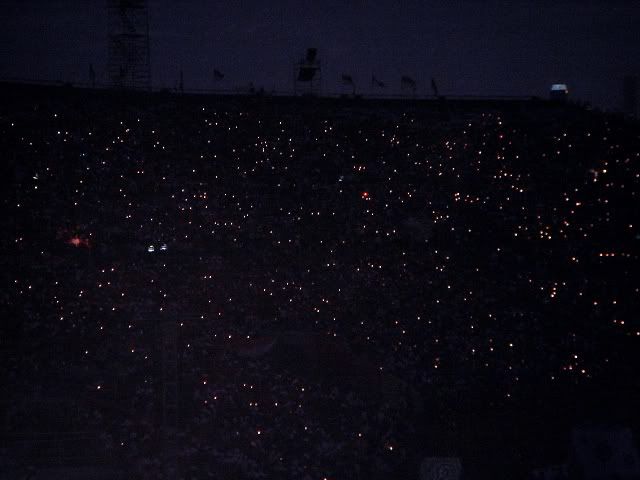 Torchlights in the dark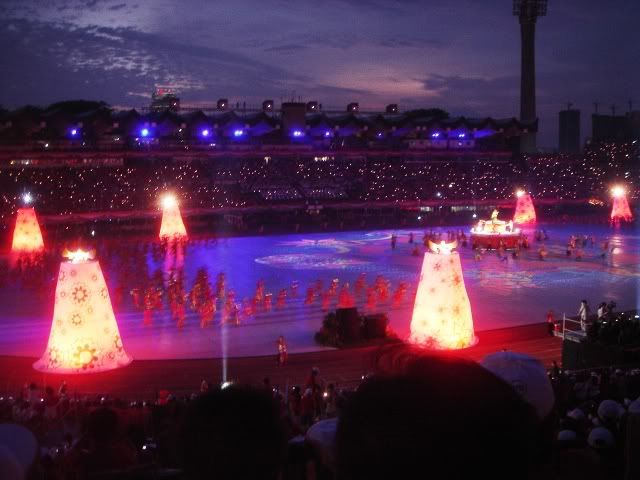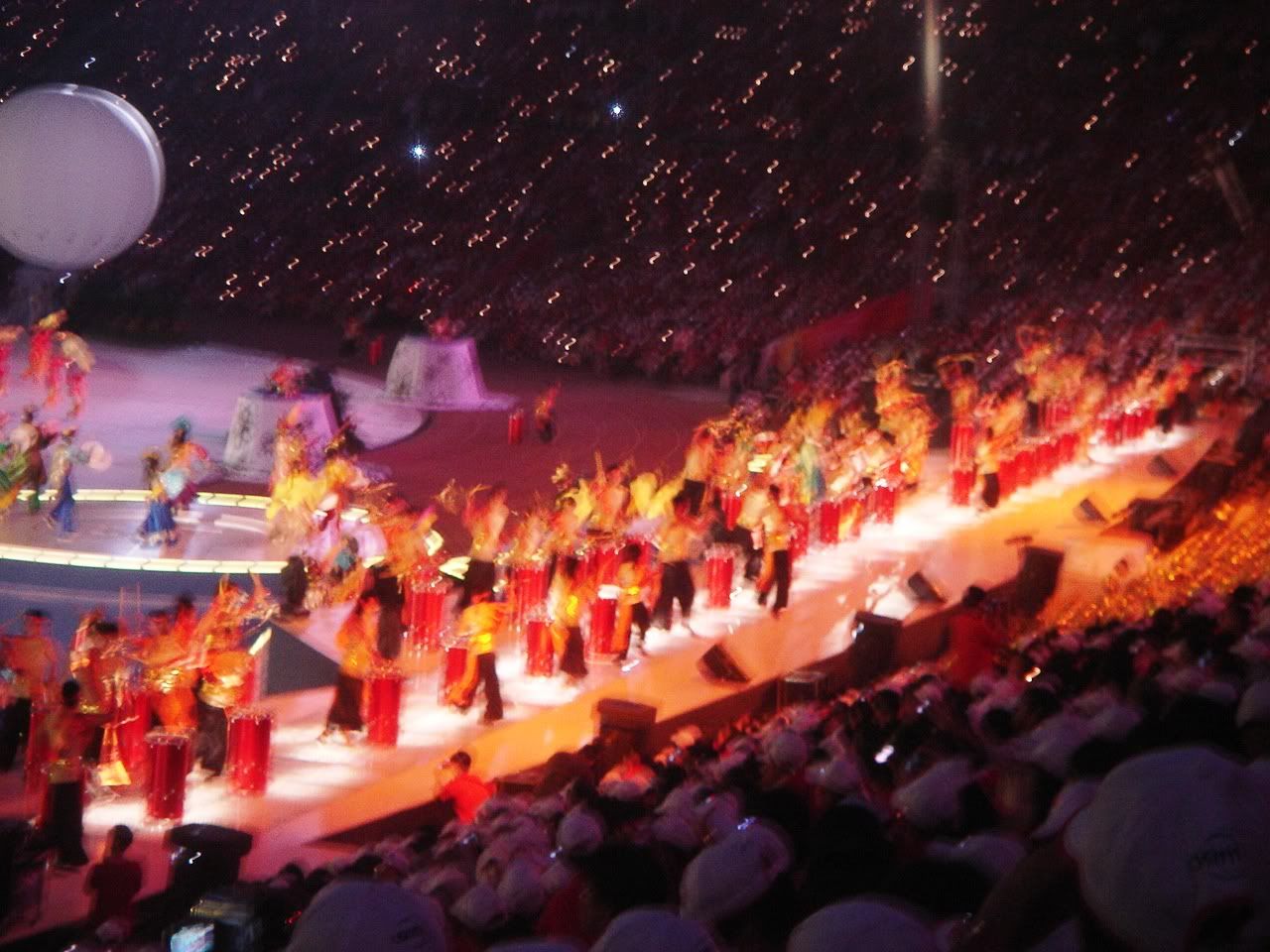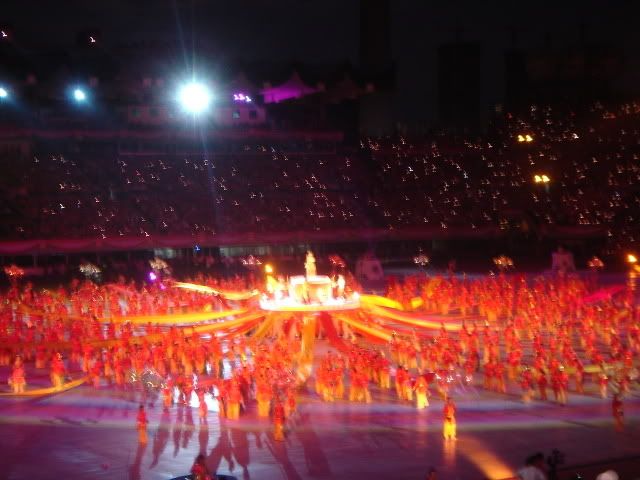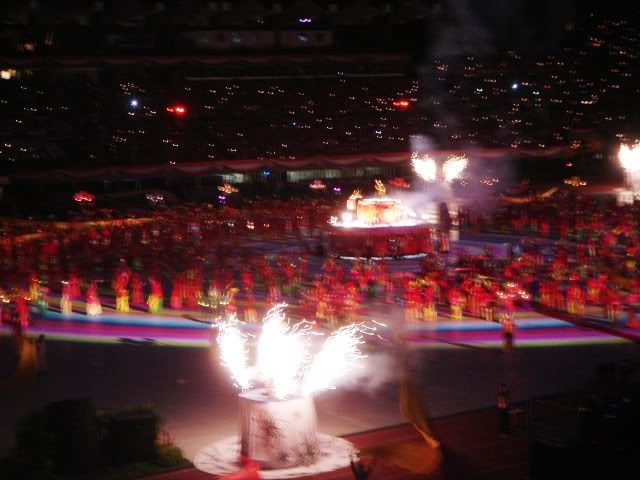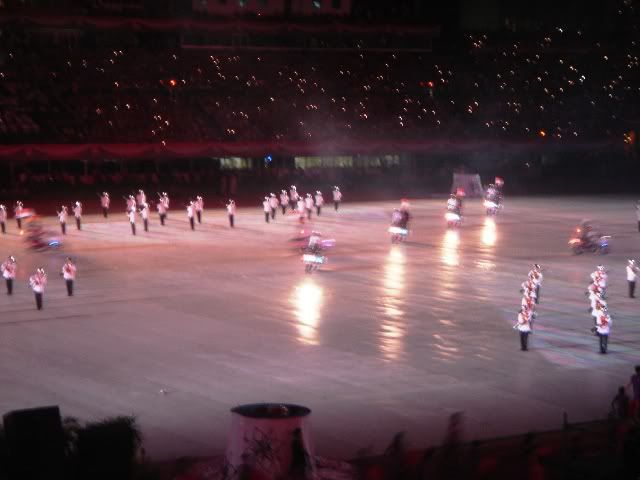 Performance by the traffic police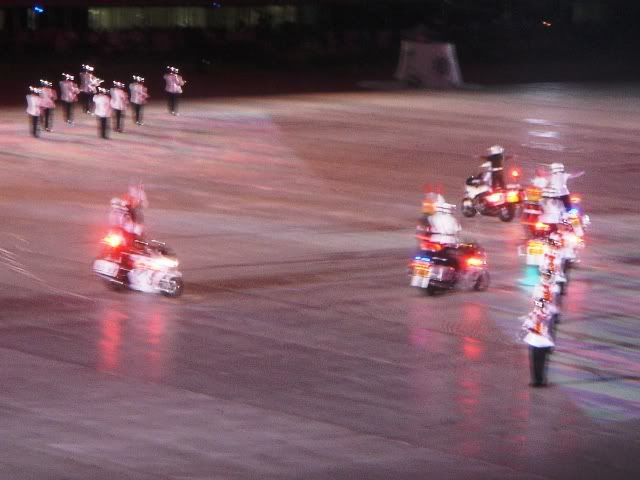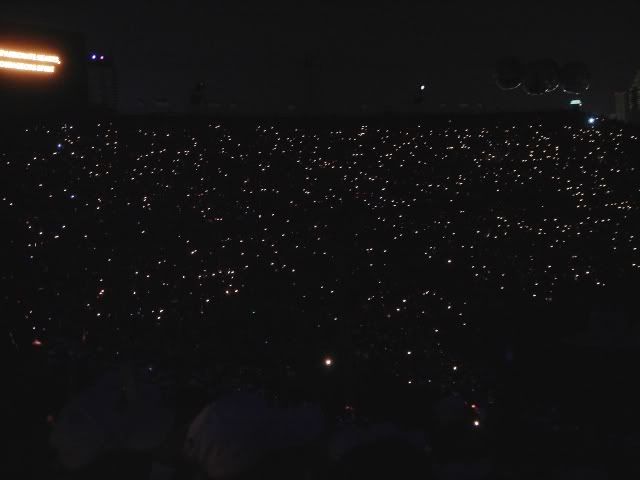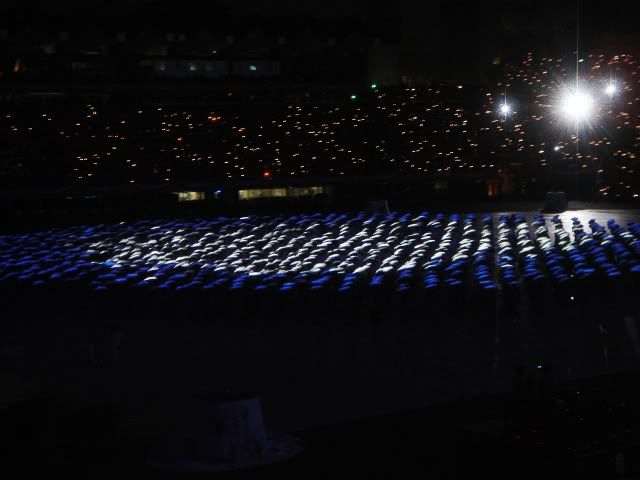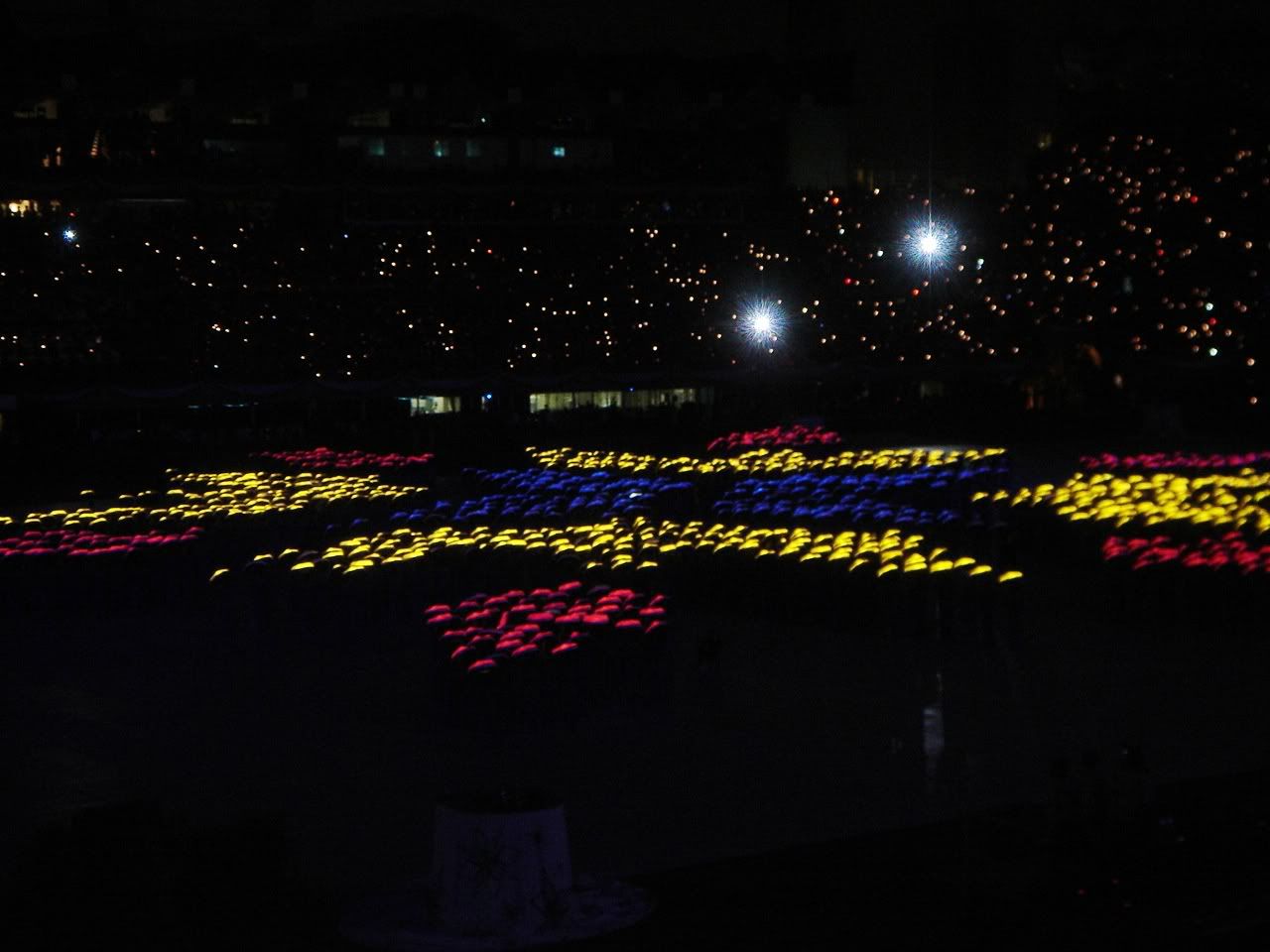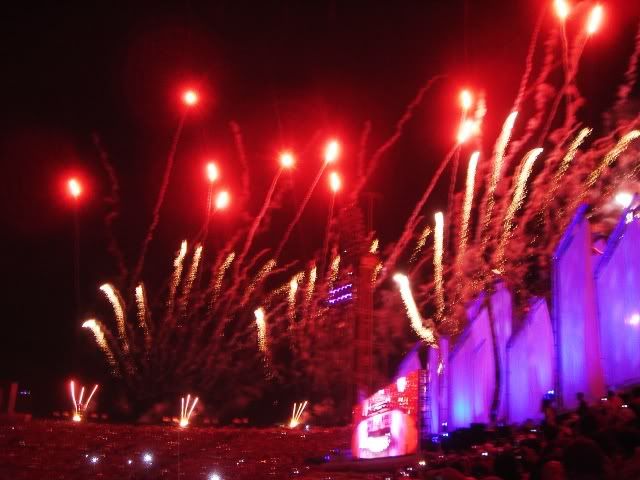 The fireworks started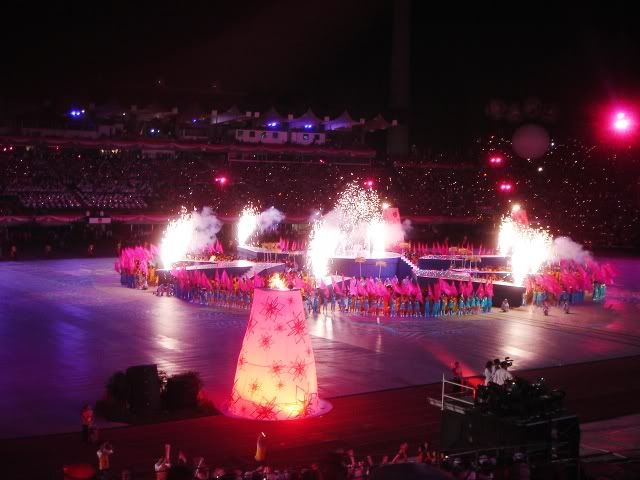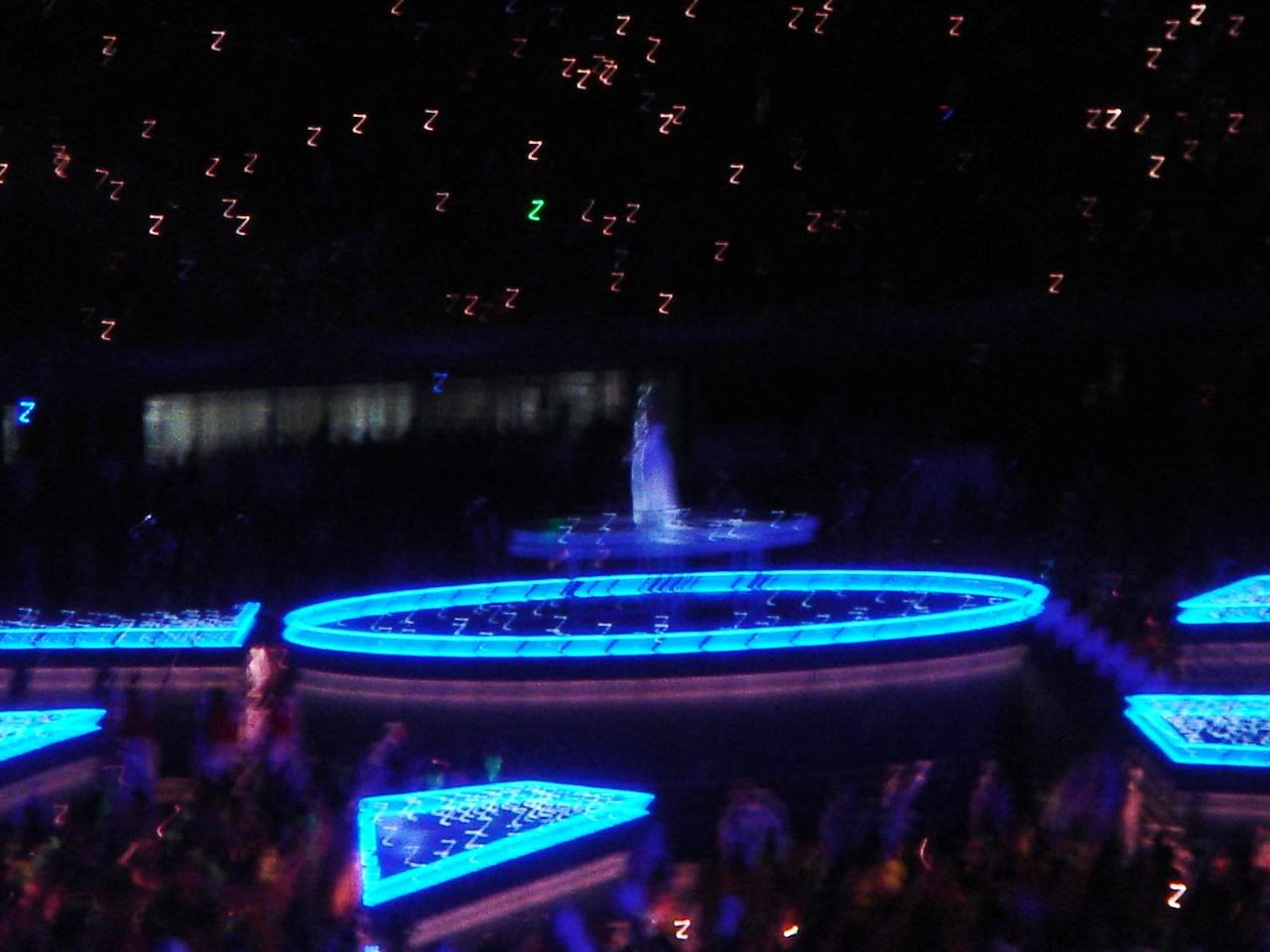 Kaira Gong is back on stage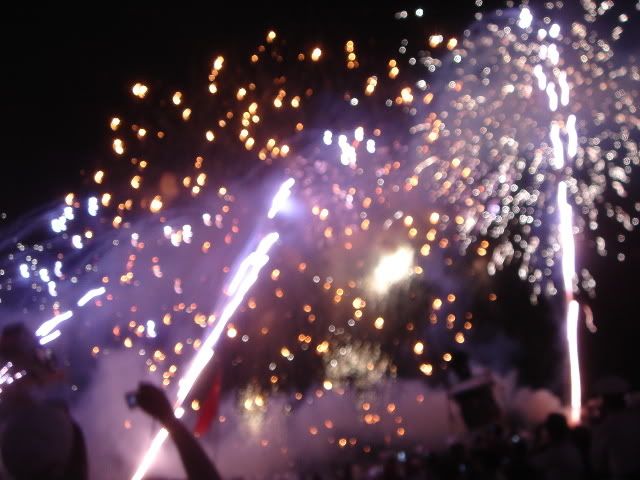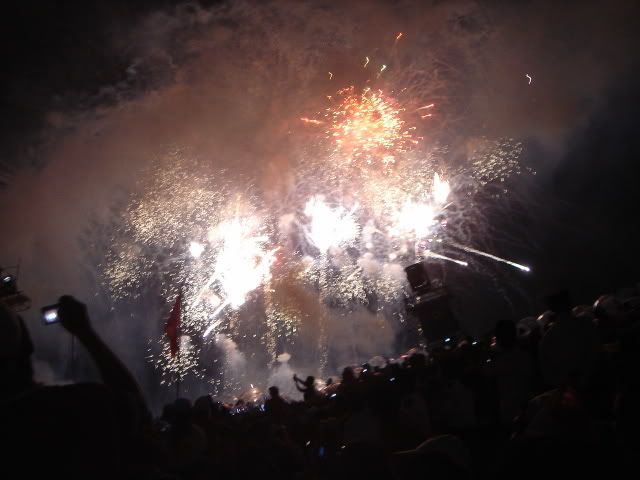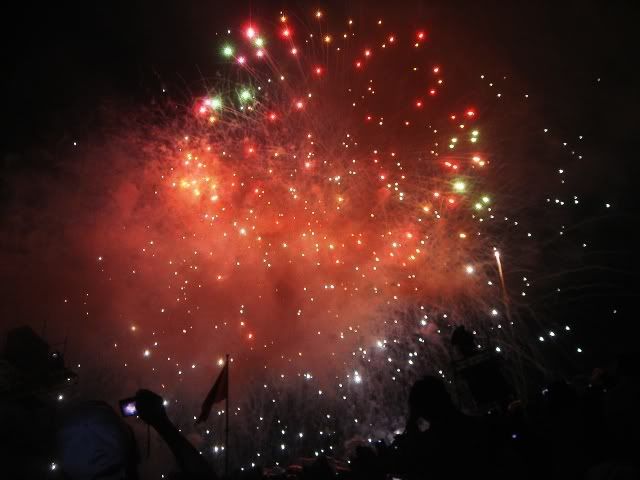 This looks more like the galaxy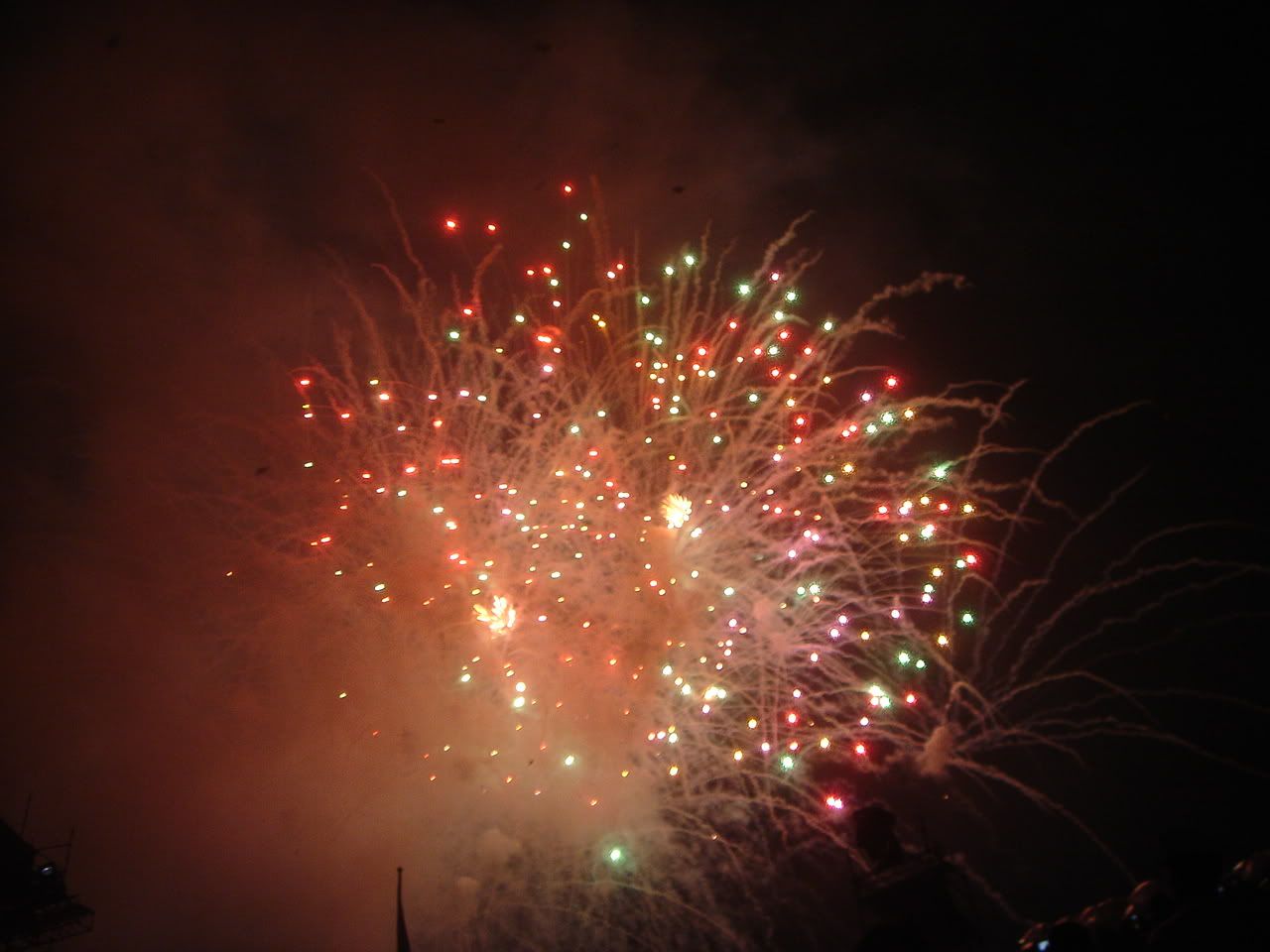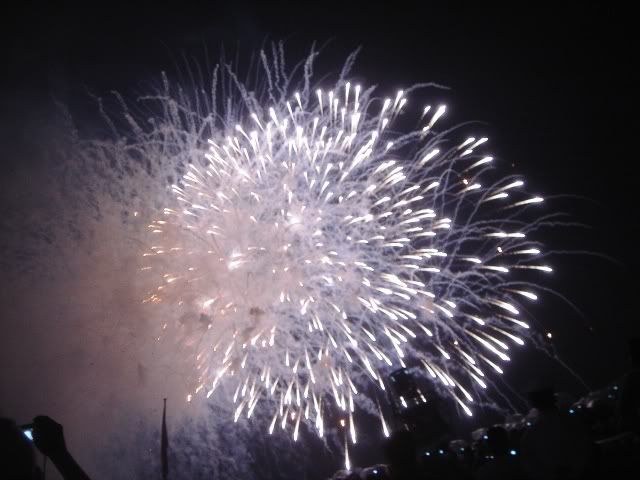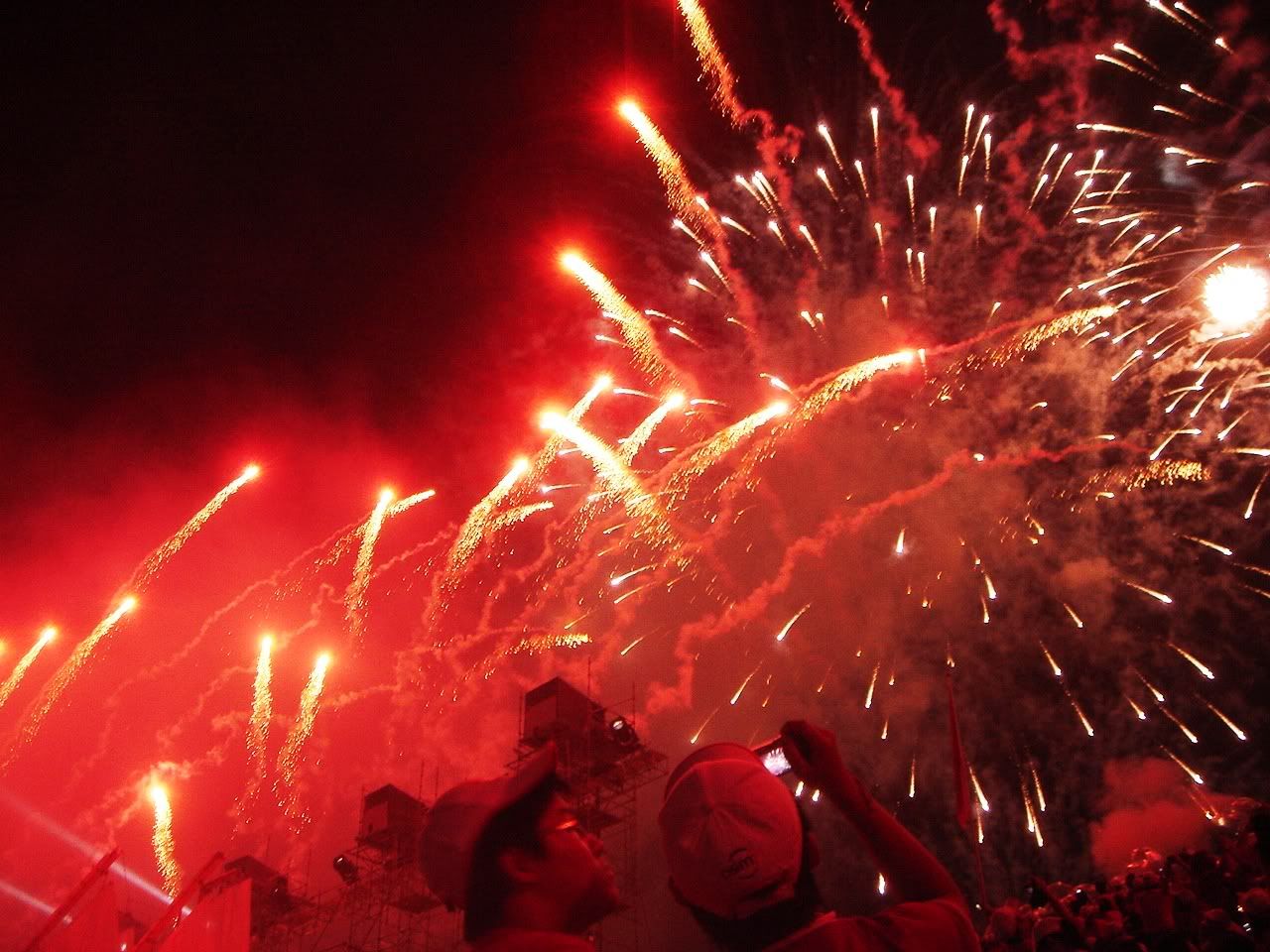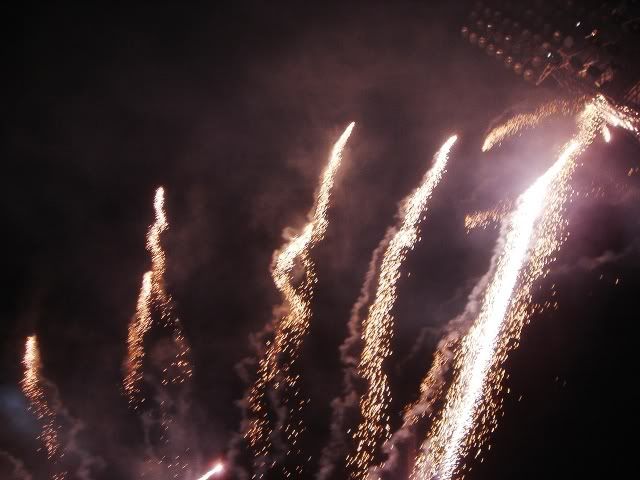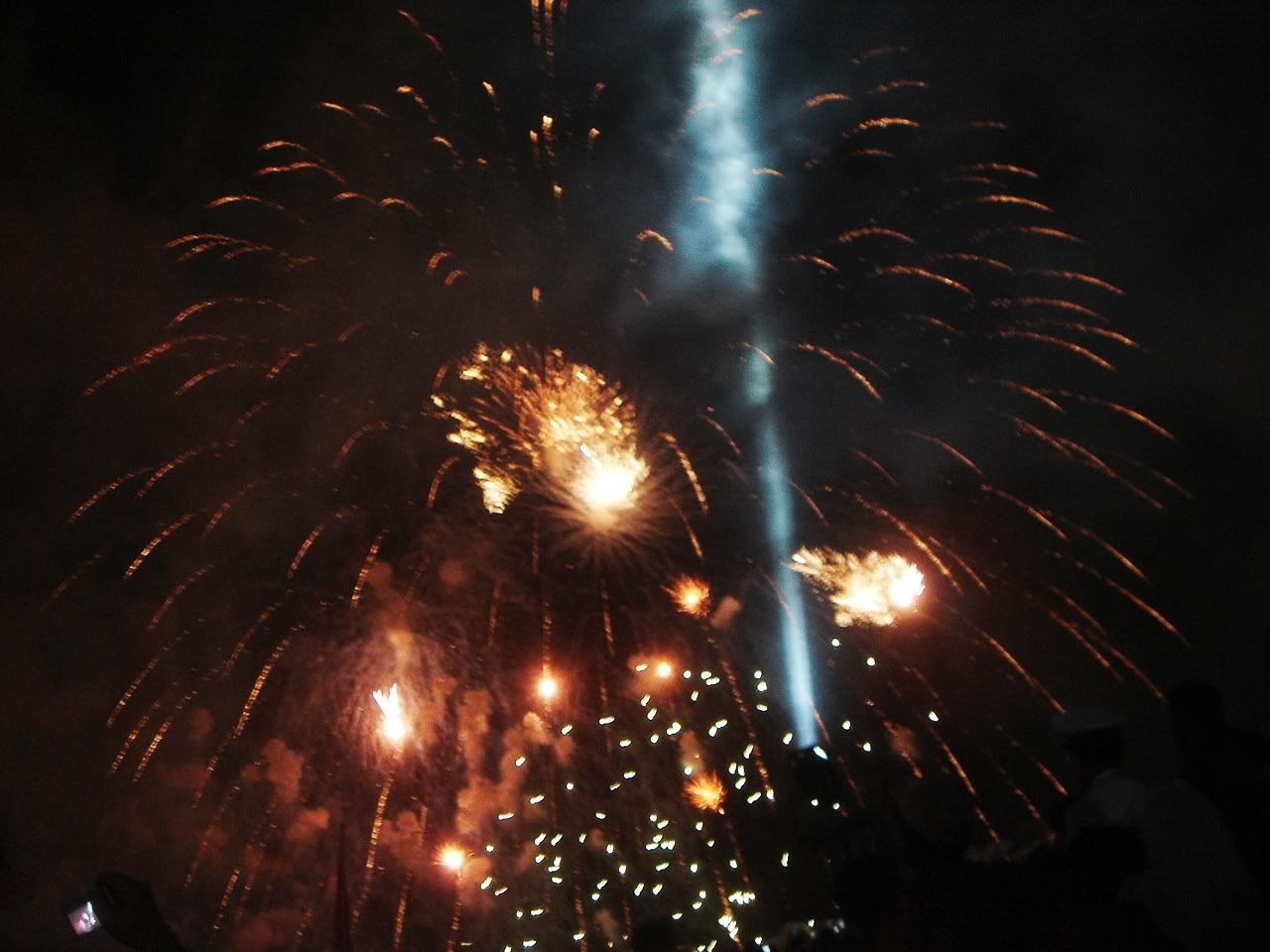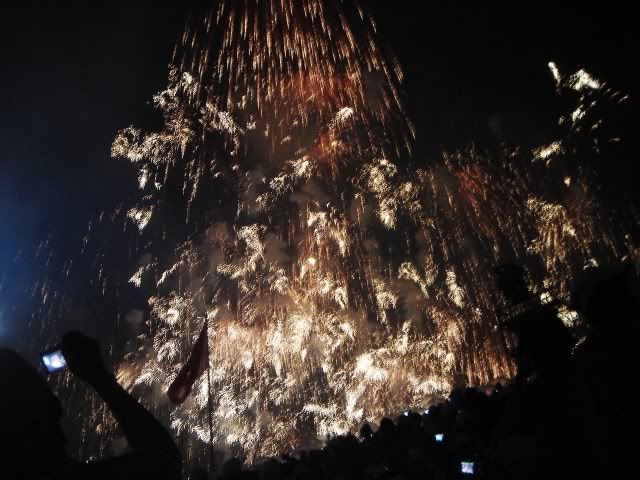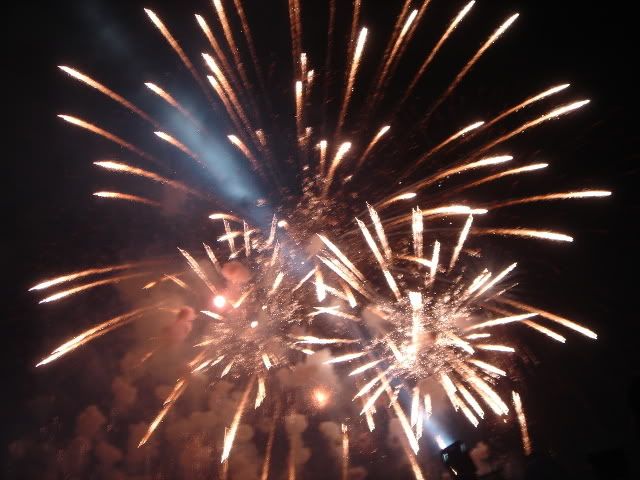 Nice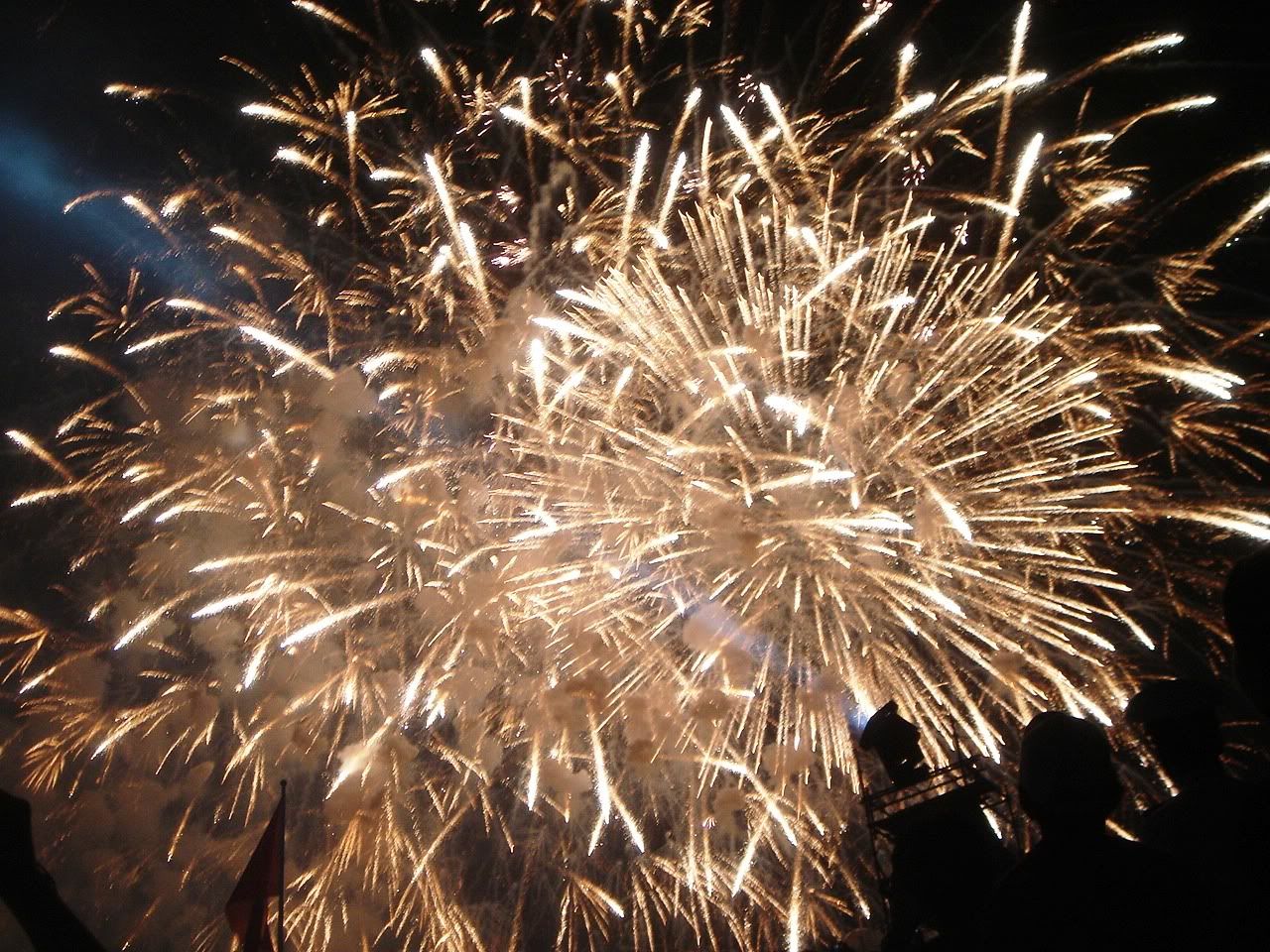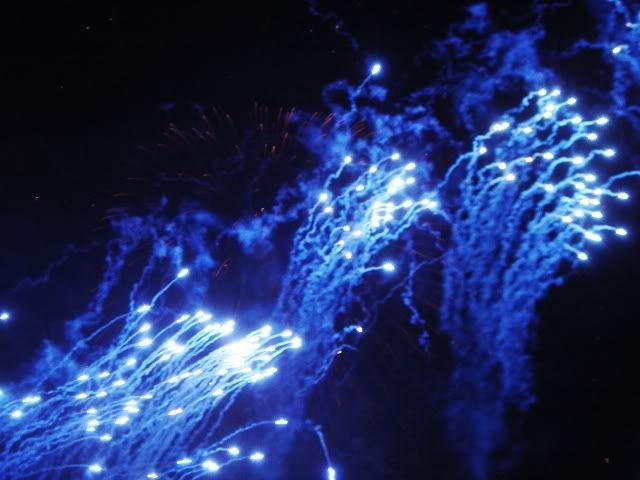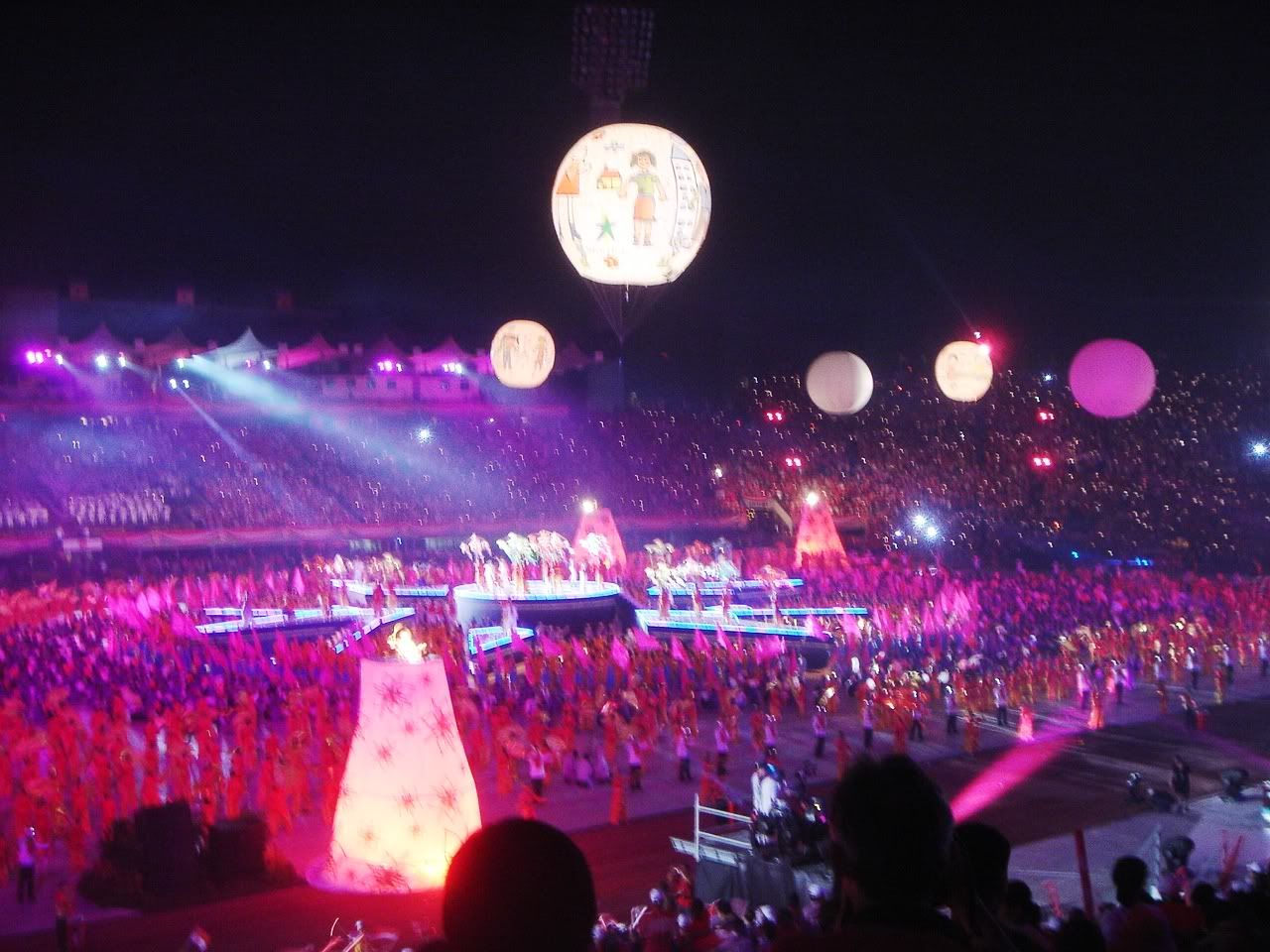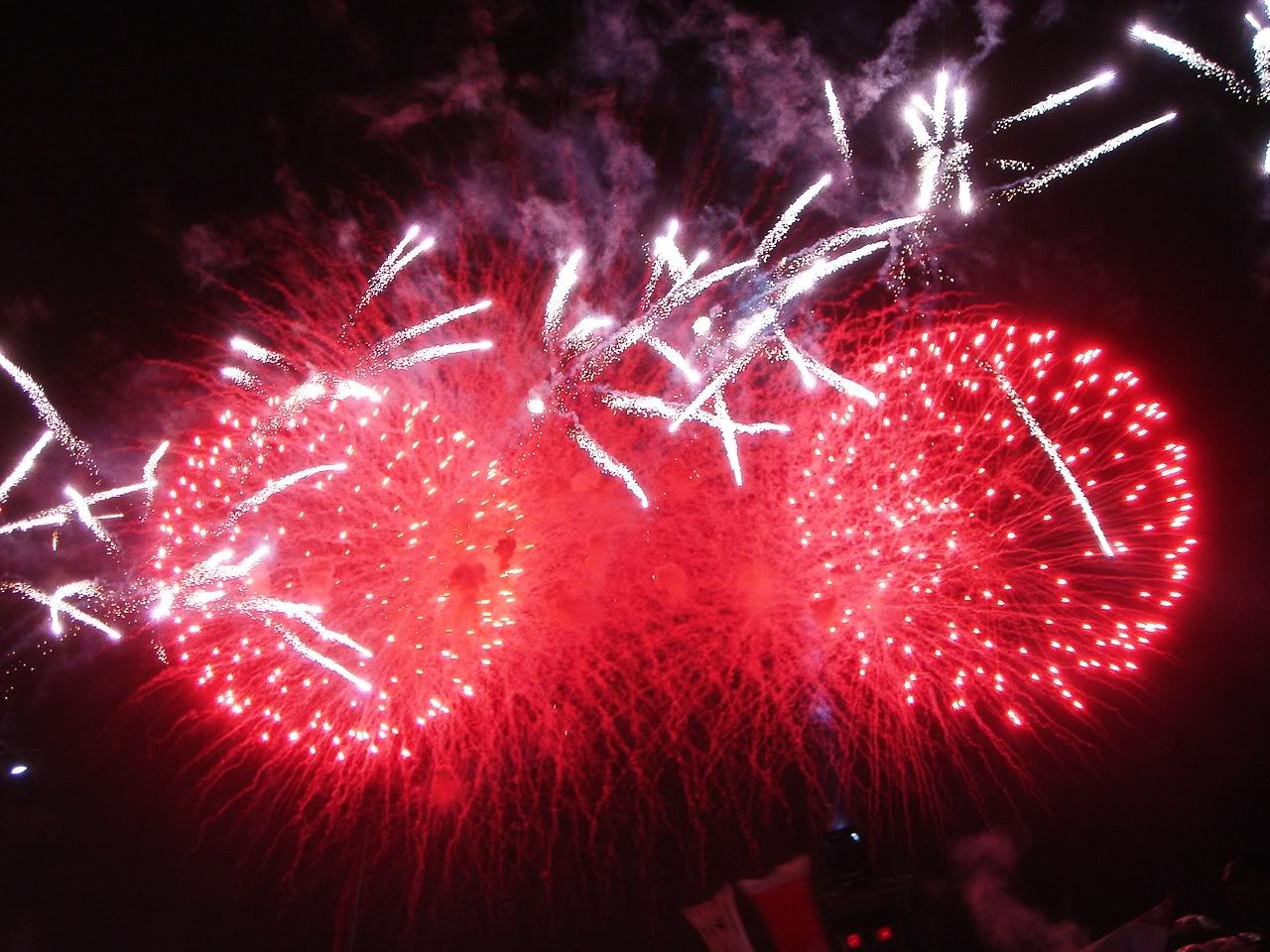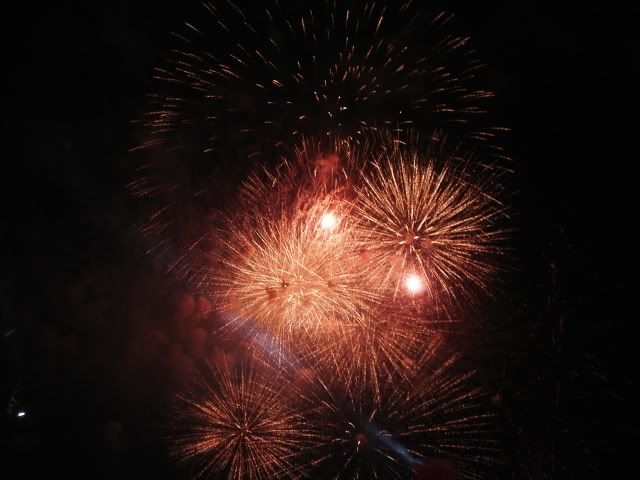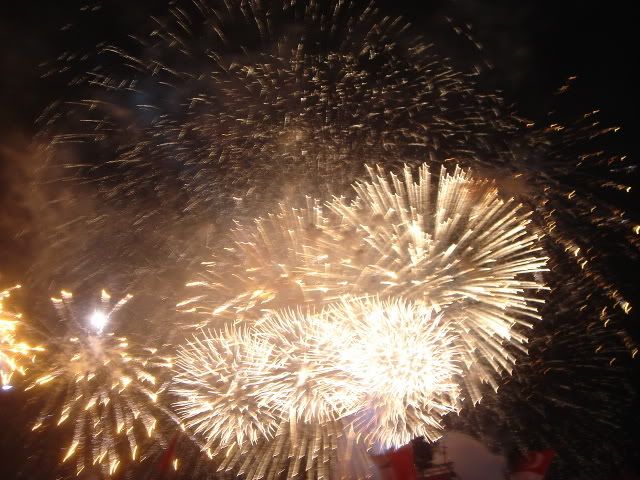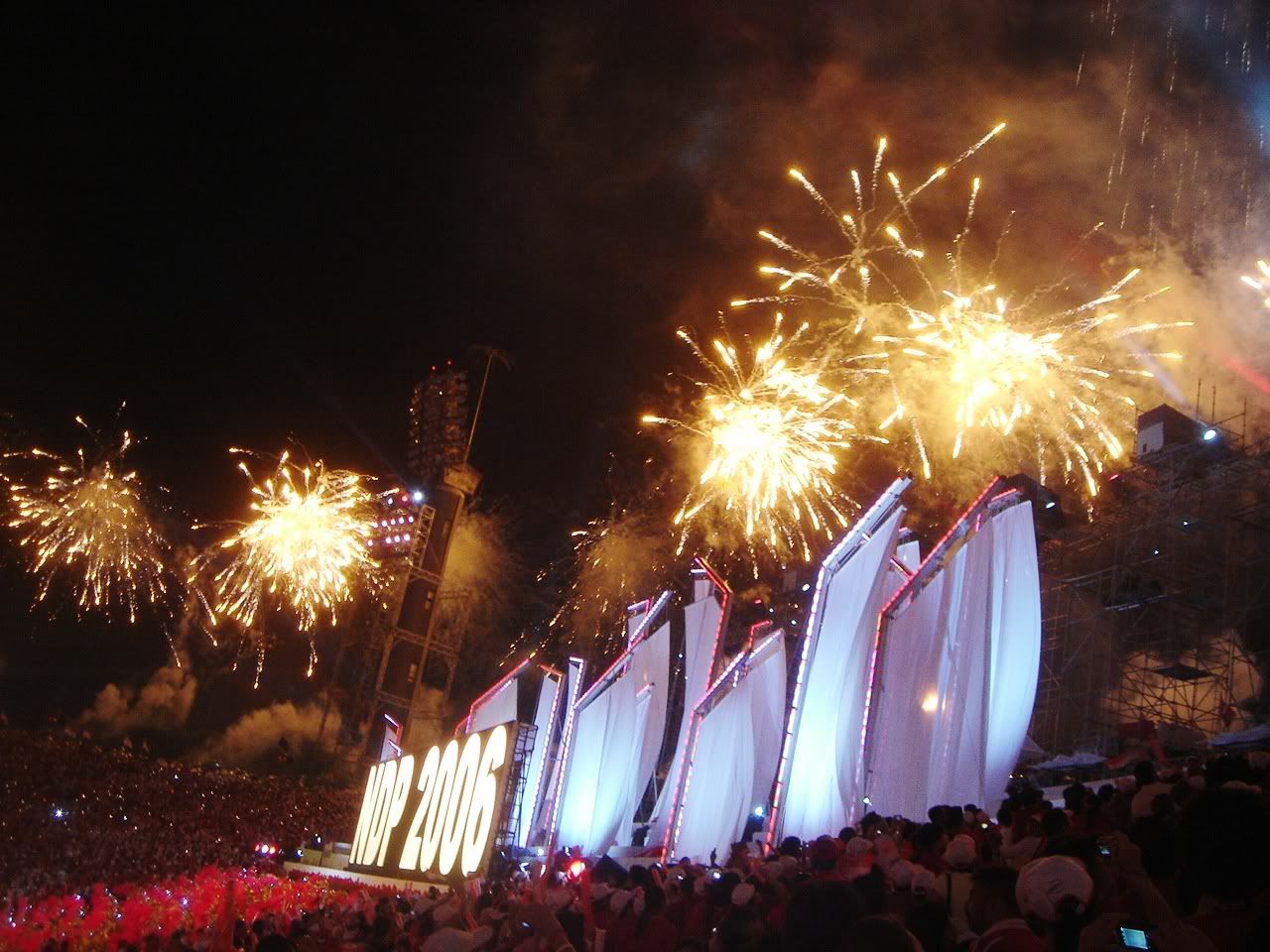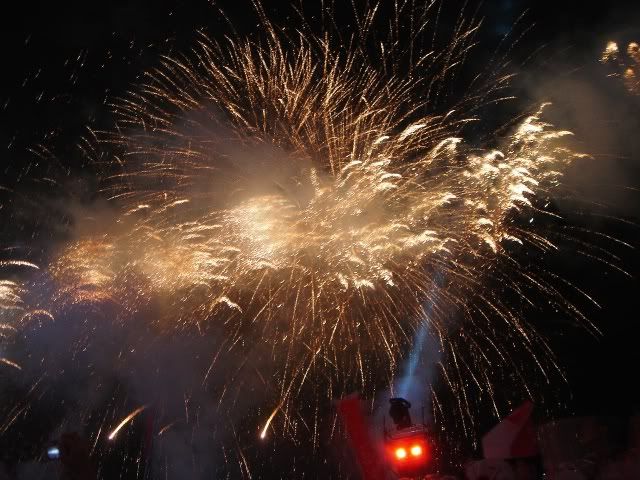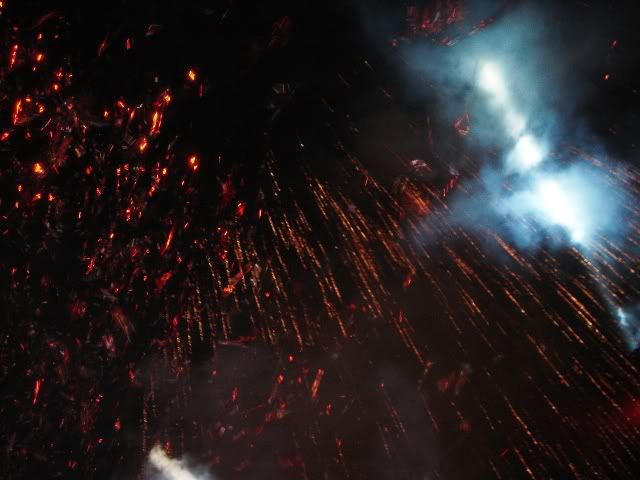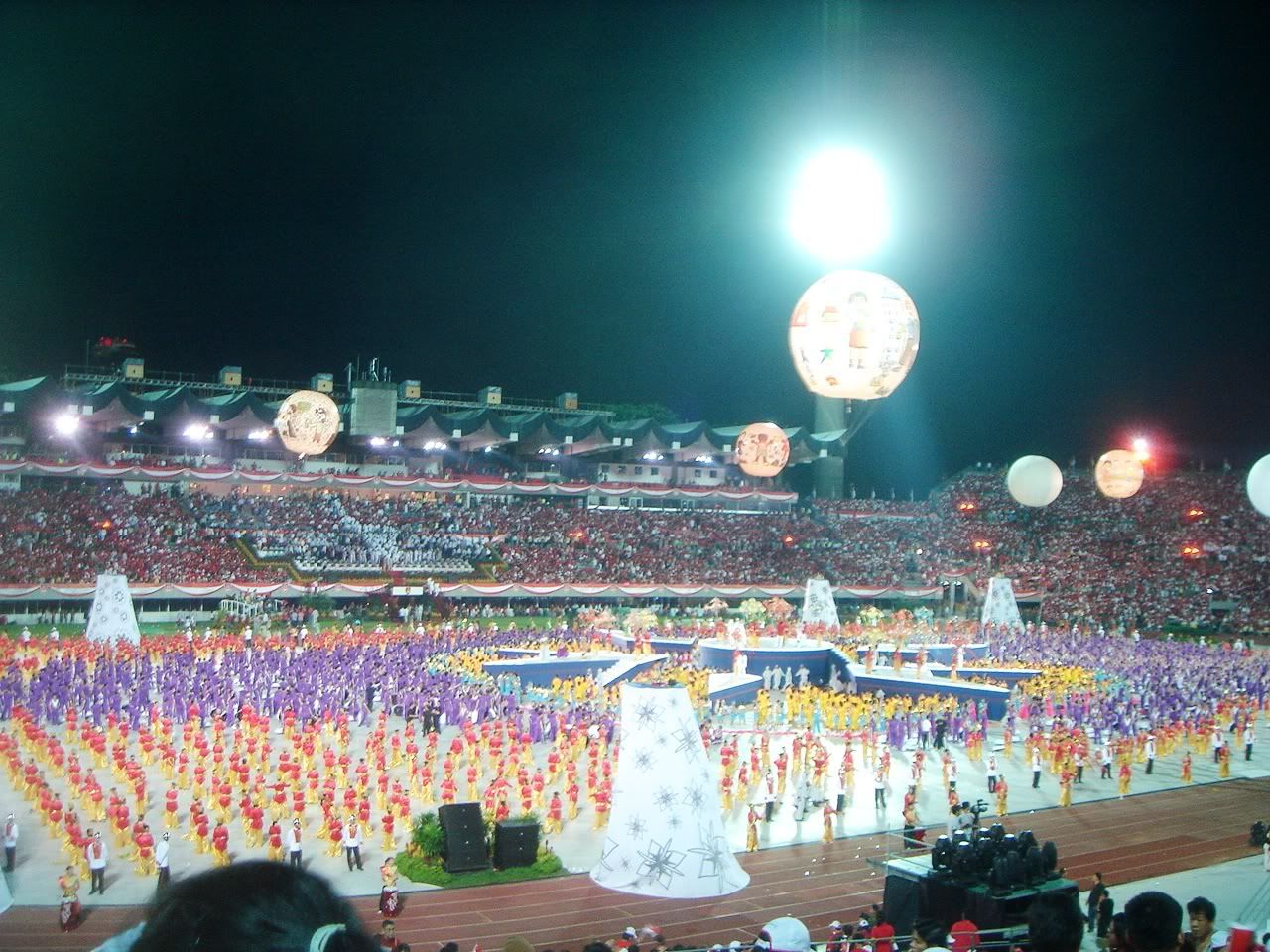 Lights back on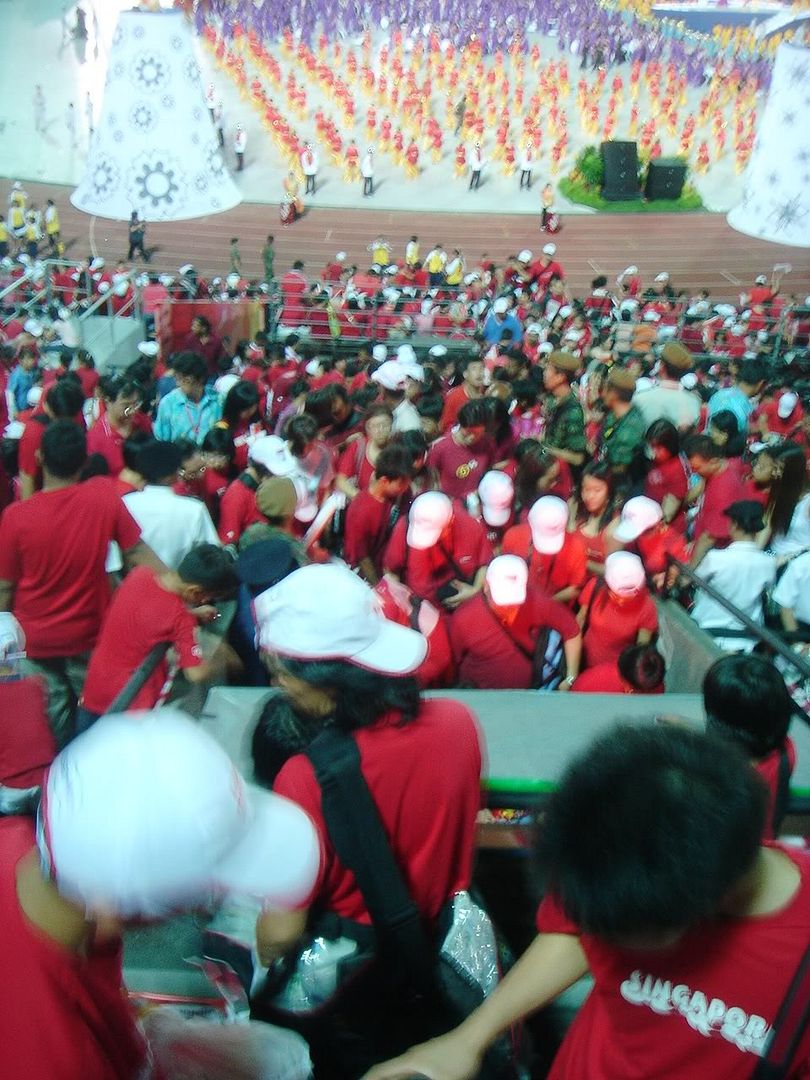 Going home...