Apple Inc. pays Creative Technology US$100m
On the news that shocked me on Thursday morning Channel News Asia: Creative "won" the lawsuit over the MP3 patent war with Apple. Apple will pay Creative a one-off US$100m for the use of key patented technology in its popular iPod digital music player. The news stunned market observers n Creative shares on the Singapore Exchange leapt to $13.20, before closing at $11.40, up a massive $1.80 from Wednesday. HECK, if I have money with me, i would have stock in after hearing the news n dumping the shares before trading closes at 5pm. That would have earned me a handsome sum, sufficient to last me the 4yrs in NUS. Alas, I'm a poor chap, opportunity went past me again.
The pay out also paved the way for a partnership between the world's two largest makers of digital music players as the agreement will see Creative make Apple-endorsed iPod accessories, a business worth billions a year. Creative will make speakers, earphones n headphones for Apple using its technology to spruce up MP3 sound quality. According to The Straits Times, Creative made iPod accessories may hit shelves as early as Christmas n Apple will collect at least 10% of "made for iPod" sales.
So yeah, this marks the end of the spate of lawsuits between the two IT companies. One thing I hope not to see is Creative stop producing their own line of MP3 players. In my opinion, Creative MP3 players are more worth the money n more feature rich but Apple produces more stylishly designed products. I have the admit the iPod Nano looks sexy n the iPod video looks classy, not forgetting their sparkling MacBooks. However, I prefer substance to looks, the similar way I look at girls. So I'll continue supporting Creative products n looking forward to what they have to offer in iPod accessories.
Friday is the most interesting day in school, cos it's the day i don't have any programme module lecture or tutorial to attend. I'll first have a 2hr lecture of GEM followed another 2hr lecture of Breadth. I took a Geography module for GEM n a Biology one for Breadth. Both are my favourites. I get to travel to FASS for my GEM, which is something different from my usual SoC n Science buildings. The lecturers are very different too; they're more vocal n relaxing compared to my Computing lecturers. After my GEM, I travel all the way back to Science again for my Breadth module. Reading Biology brings me back to my JC days when Kian Wai, Andy n me will talk cock during Bio lectures n grumble about the huge chunk of information we have to digest. Sadly to say, my Friday is also the most lonely, cos none of my mates are taking the modules with me n i have to sit through the 4hrs of lectures alone... Boo! Heh, but i think girls love to read Biology modules huh? I was surrounded by girls during the lecture n i think they make up 80% of the population in the LT. Heh..
Had dinner with MQ last night. Went to the famous crayfish noodle store in Tanjong Katong, a street away from Caryn's house, Bernice's cousin(check links). Then i realised the famous Punggol Nasi Lemak had set up a brach just opposite the crayfish noodle coffeeshop! Wahahaha!!! That means I don't have to travel all the way to Kovan for it the next time.
MQ n me went to 4 places last night in a span of 6hrs from 8pm-2am. Check out the pics.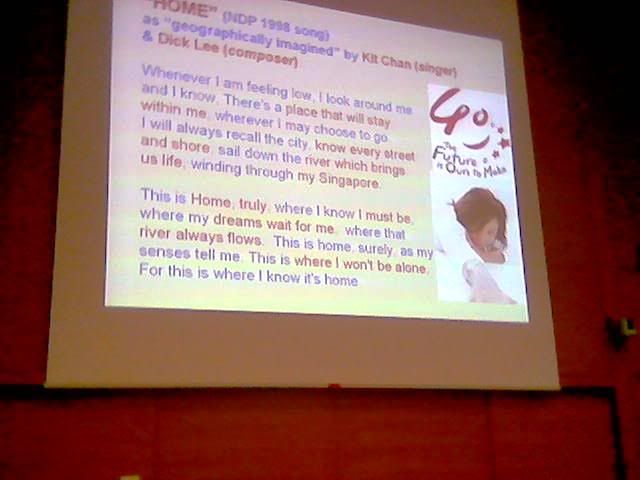 During my GEM lecture, module GEK1001. We were discussing about Geographical Imaginations.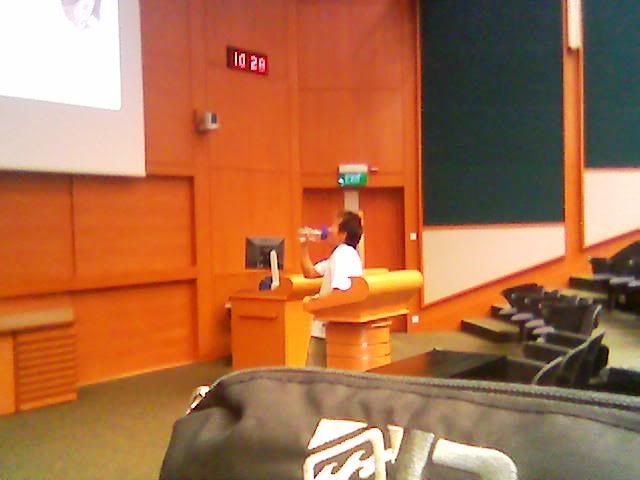 This is the funny n charismatic lecturer. Notice the seats are empty? That''s because i was all alone n sat at the front row of seats. LT11 is huge n so is the population for this module, the students are all behind me.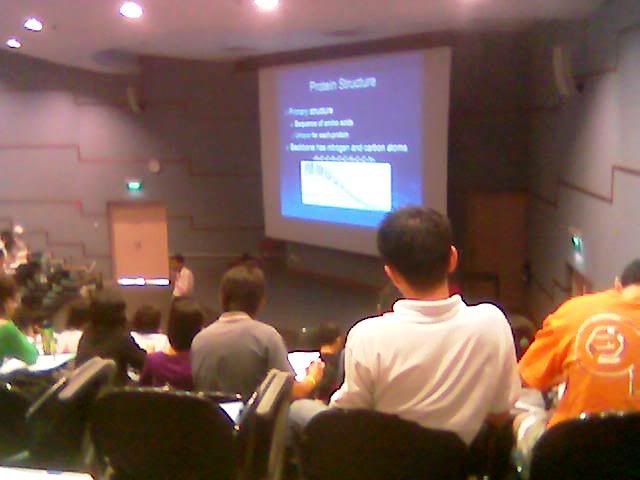 Next is my Biology lecture, module LSM1301.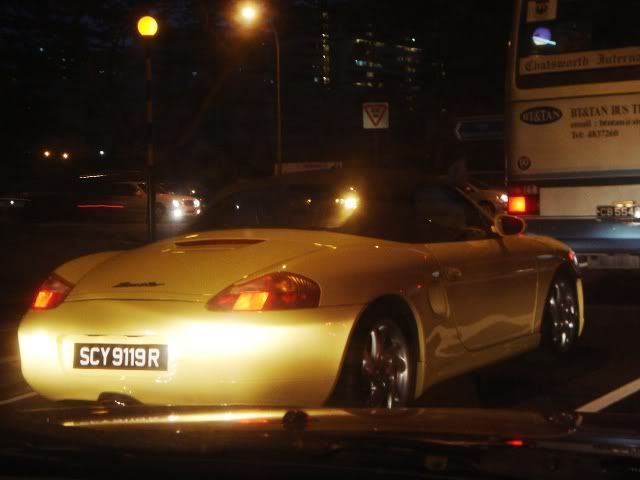 Night time, on my way to fetch MQ after her tuition. Saw a cool yellow Porsche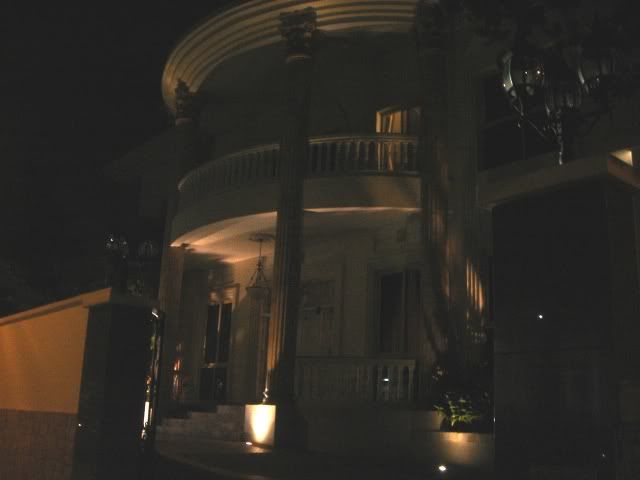 1st stop: Tanjong Katong. I parked my car in front of this HUGE Mansion. Damn, the people living in Tanjong Katong are rich! Heh, everyone please go rob Caryn!!
The crayfish noodle stall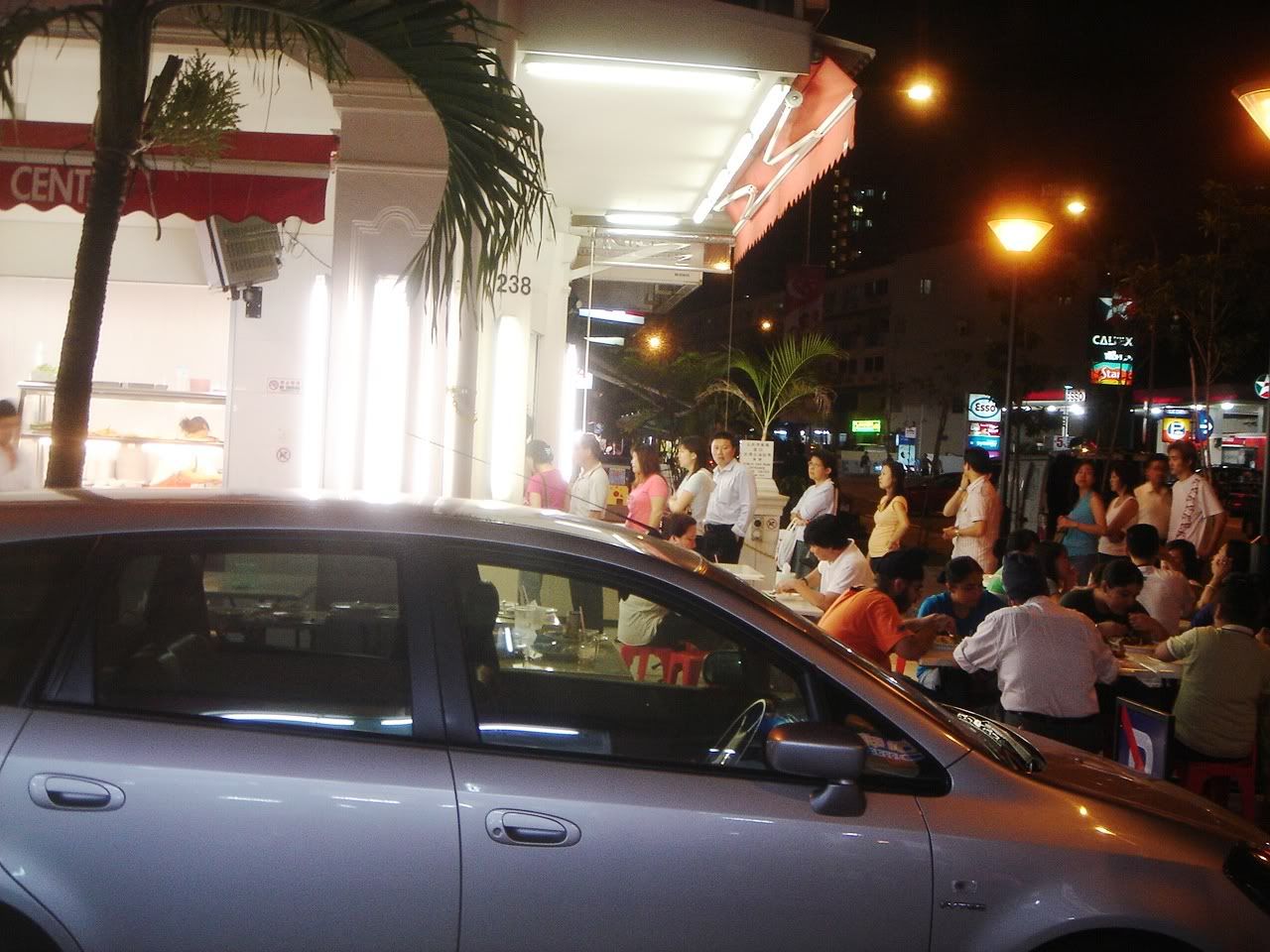 The famous Punggol Nasi Lemak. Check out the queue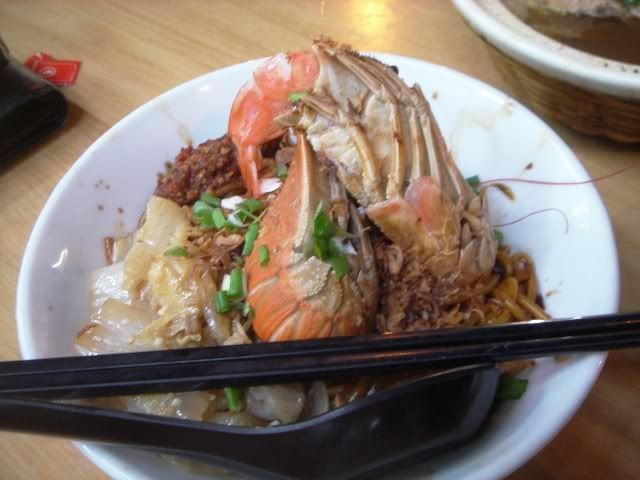 Crayfish Noodles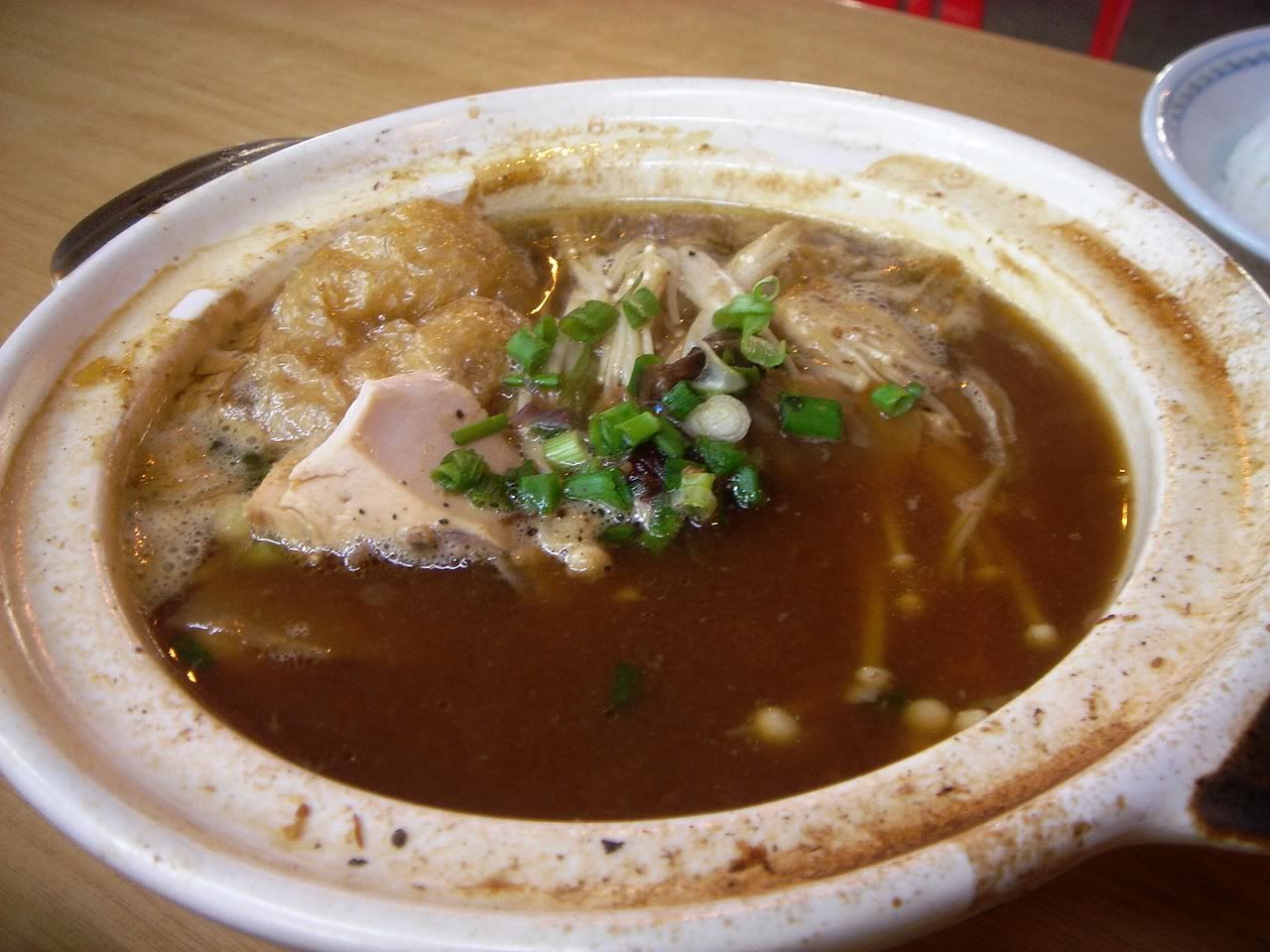 Chicken herbal soup with red wine. ~~HEAVEN~~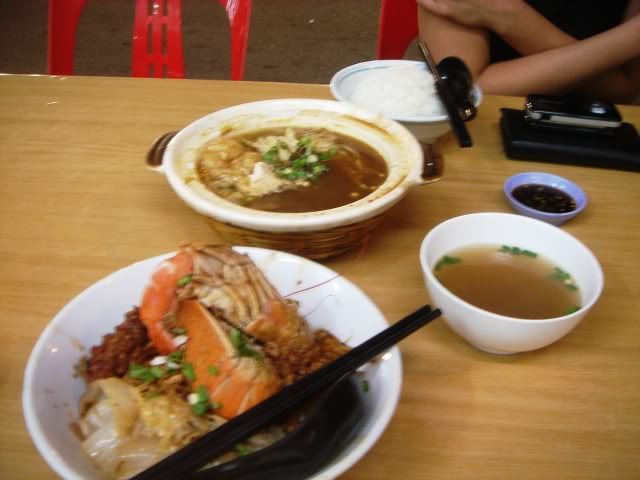 Let's tuck in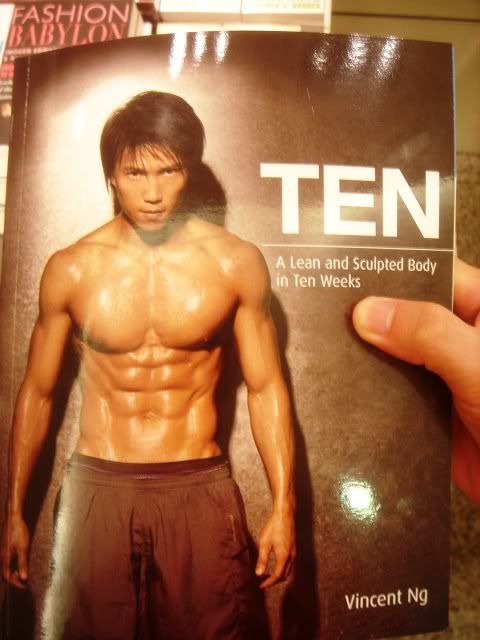 2nd Stop: We went to Parkway Parade to get something. I went to the MPH Bookstore n saw this Vincent Ng's fitness book. Kaoz... Can god please bless me with such physique?
Vincent Ng: 173cm, 65kg, Fat Percentage 7%
Me : 175cm, 62kg, Fat Percentage 10%
I was staring at all the pictures in the book. His muscle definition is beautiful. Haha.. MQ says I'm turning gay!! Heh heh, then i guess she muz do something before it's too late.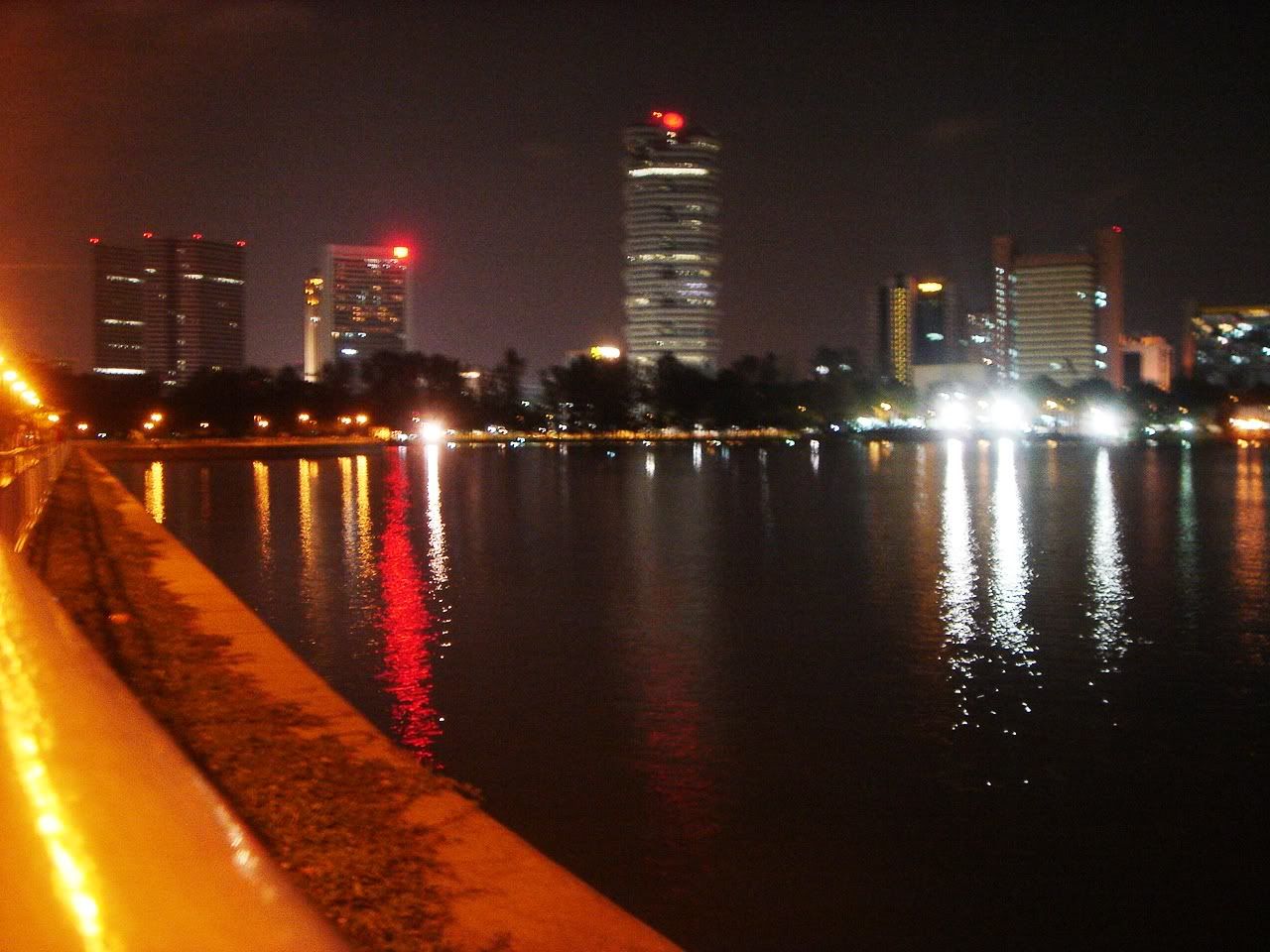 3rd Stop: Kallang Basin. We had a walk by the waterfront. This is the place i spent majority of my time during my 2yrs in TPJC. My passion for kayaking will never die
"No Sign Board" Seafood restaurant. Is it still the same owner? I dunno.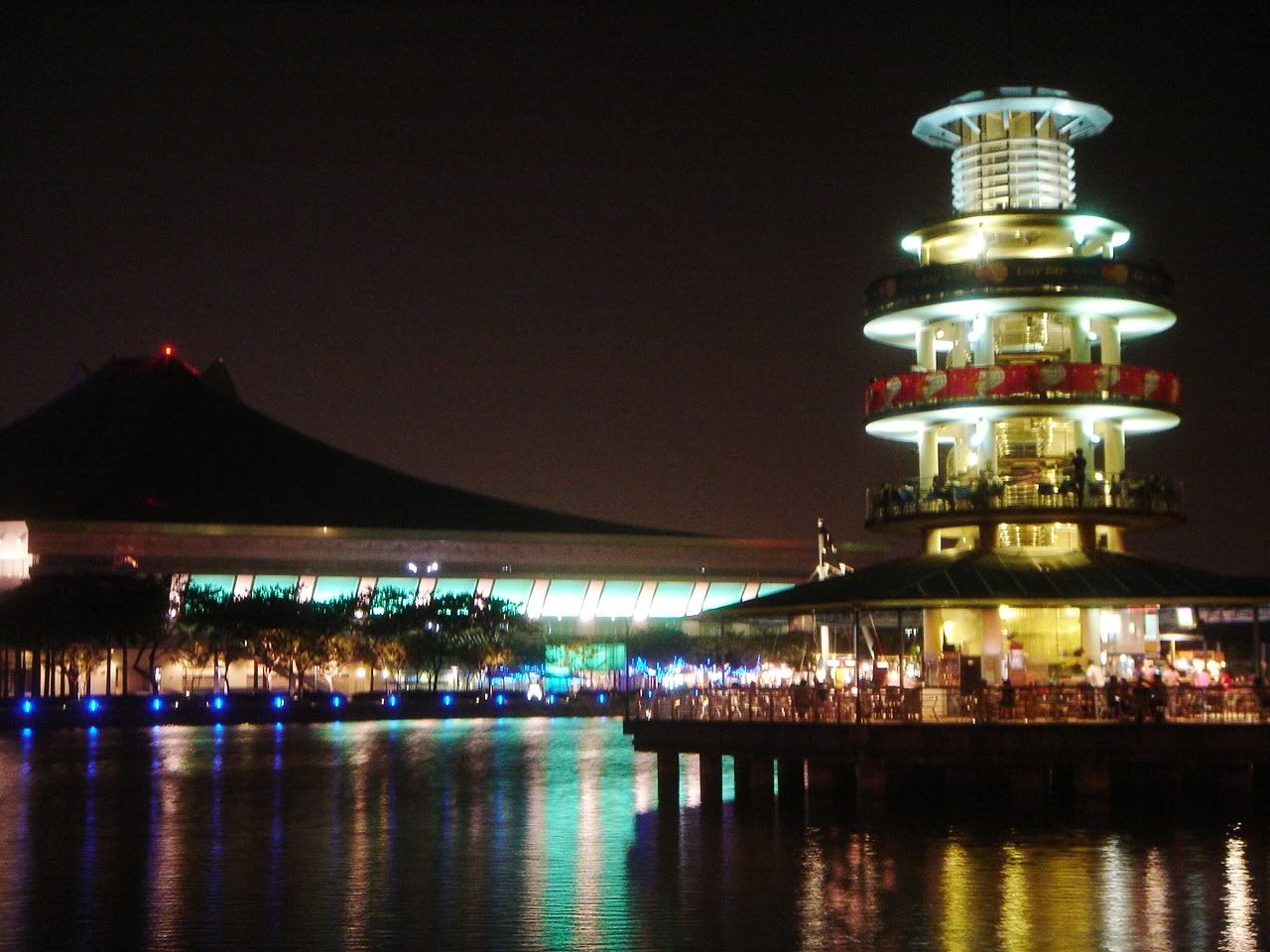 The pub n indoor stadium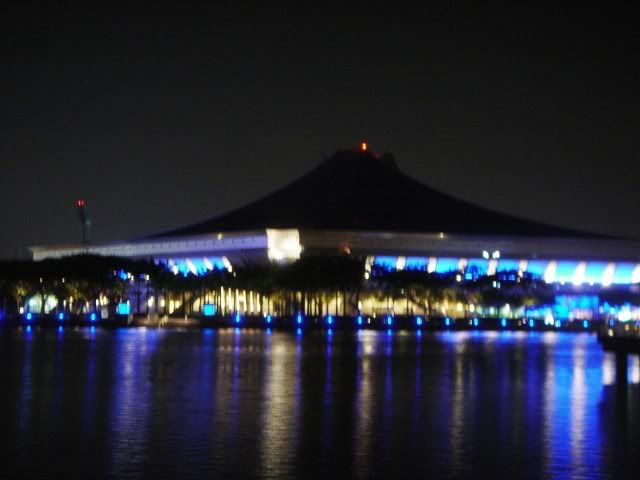 Indoor Stadium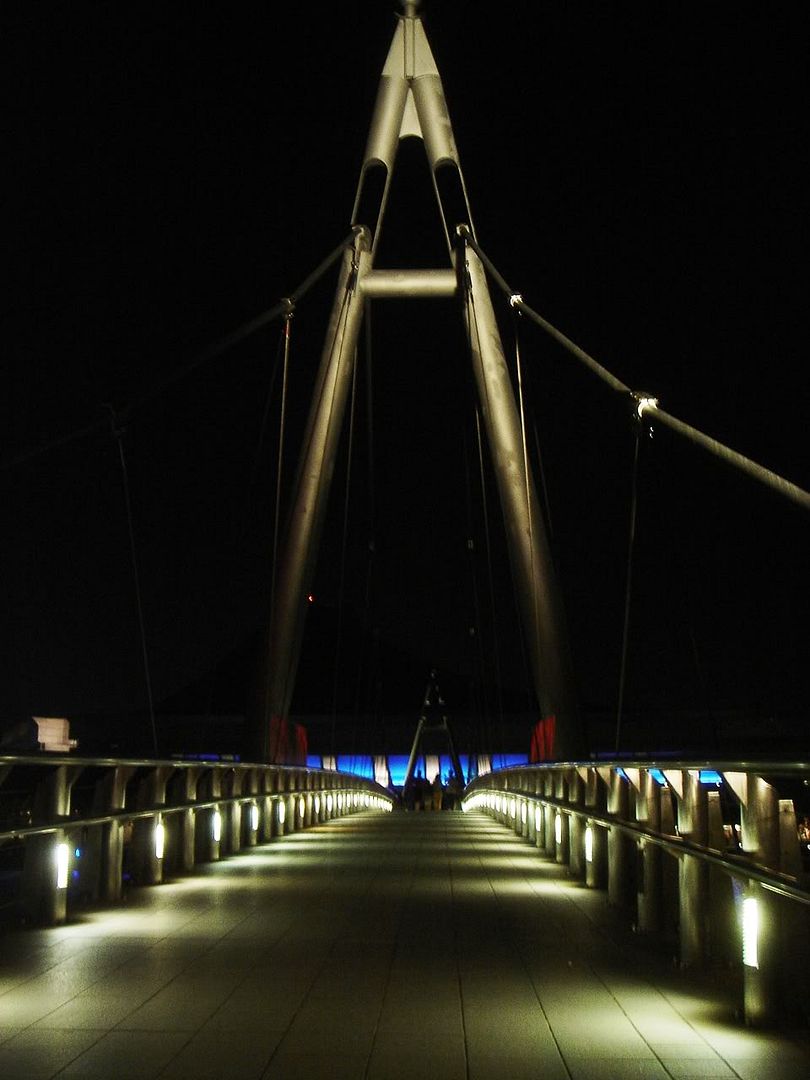 The bridge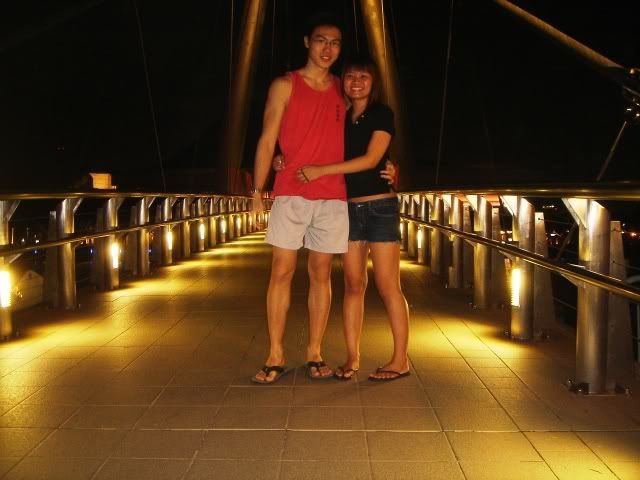 Us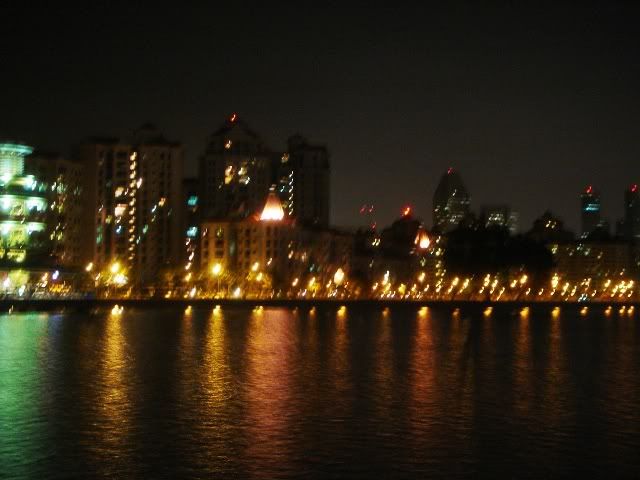 On the opposite bank, facing Costa Rhu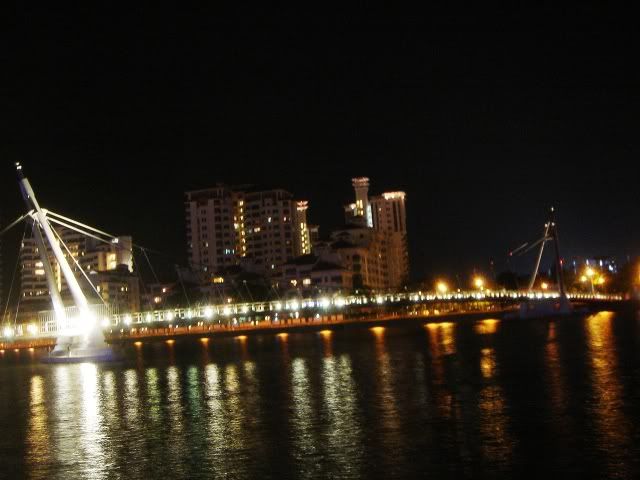 The Bridge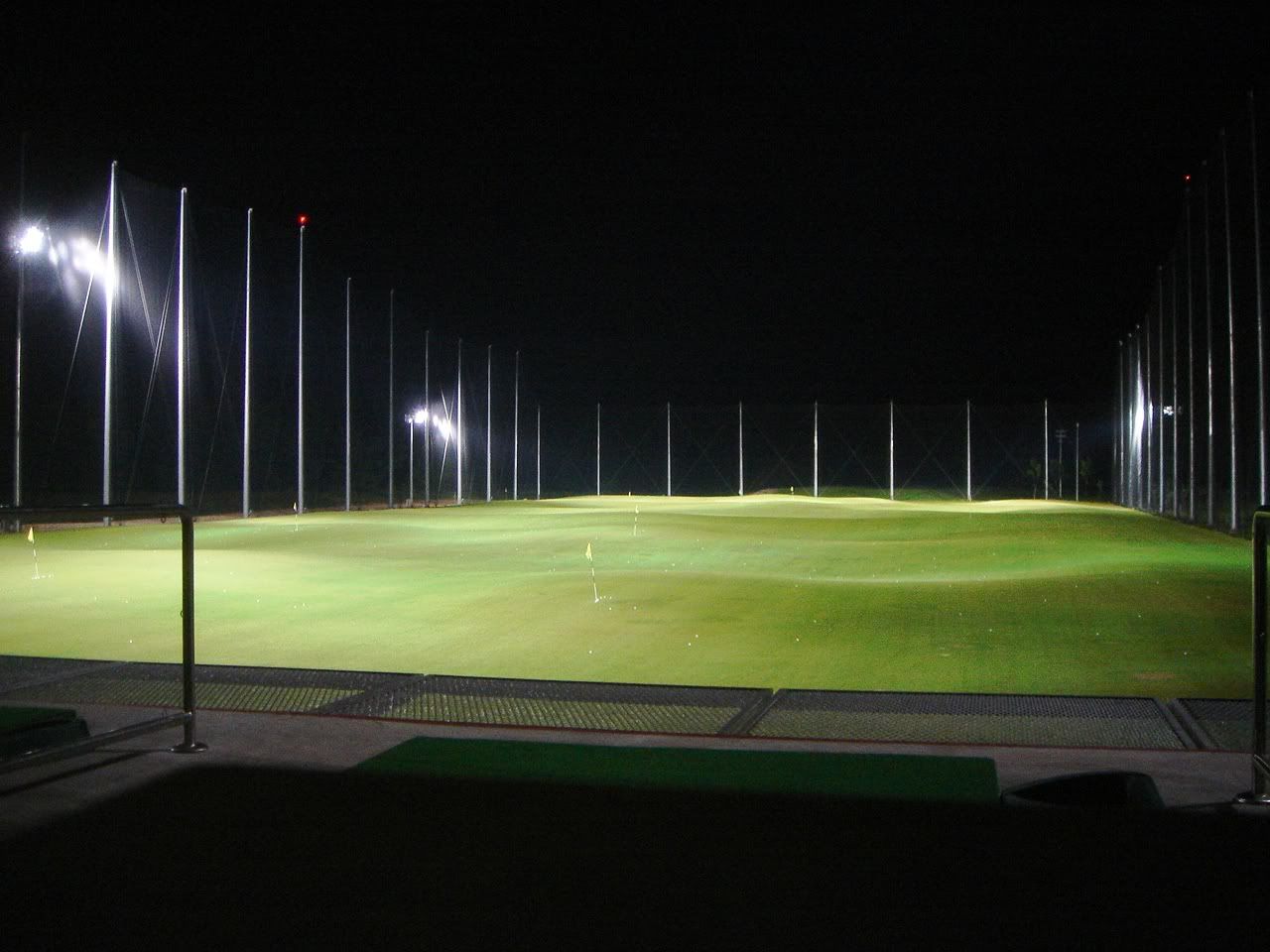 Next we went to the new golf course under the ECP. This is the driving range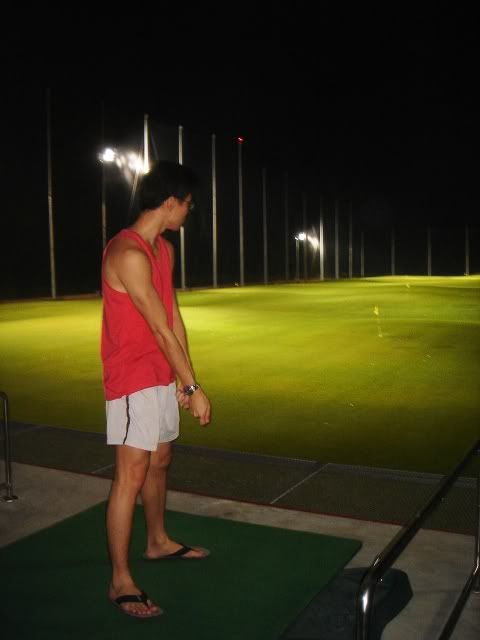 Hoho, me n my imaginary golf stick
4th n last stop: Went to East Coast Park for a little drink to quench our thirst. The crayfish noodles has a lot of MSG added i think. Home base @ 2am.